I've been there.
Nursing school pumps you up and leads you to believe you have incredible intellect and skill, then dumps you on the doorstep of the hospital like an old Tiktok trend.
You look around at all the other nurses that seem to have it all together, and you wonder what they have that you don't.
You find yourself asking:
Did I really know what I'm doing?
Do I really deserve to be here?
Did I make a mistake?
Imposter syndrome cuts deep.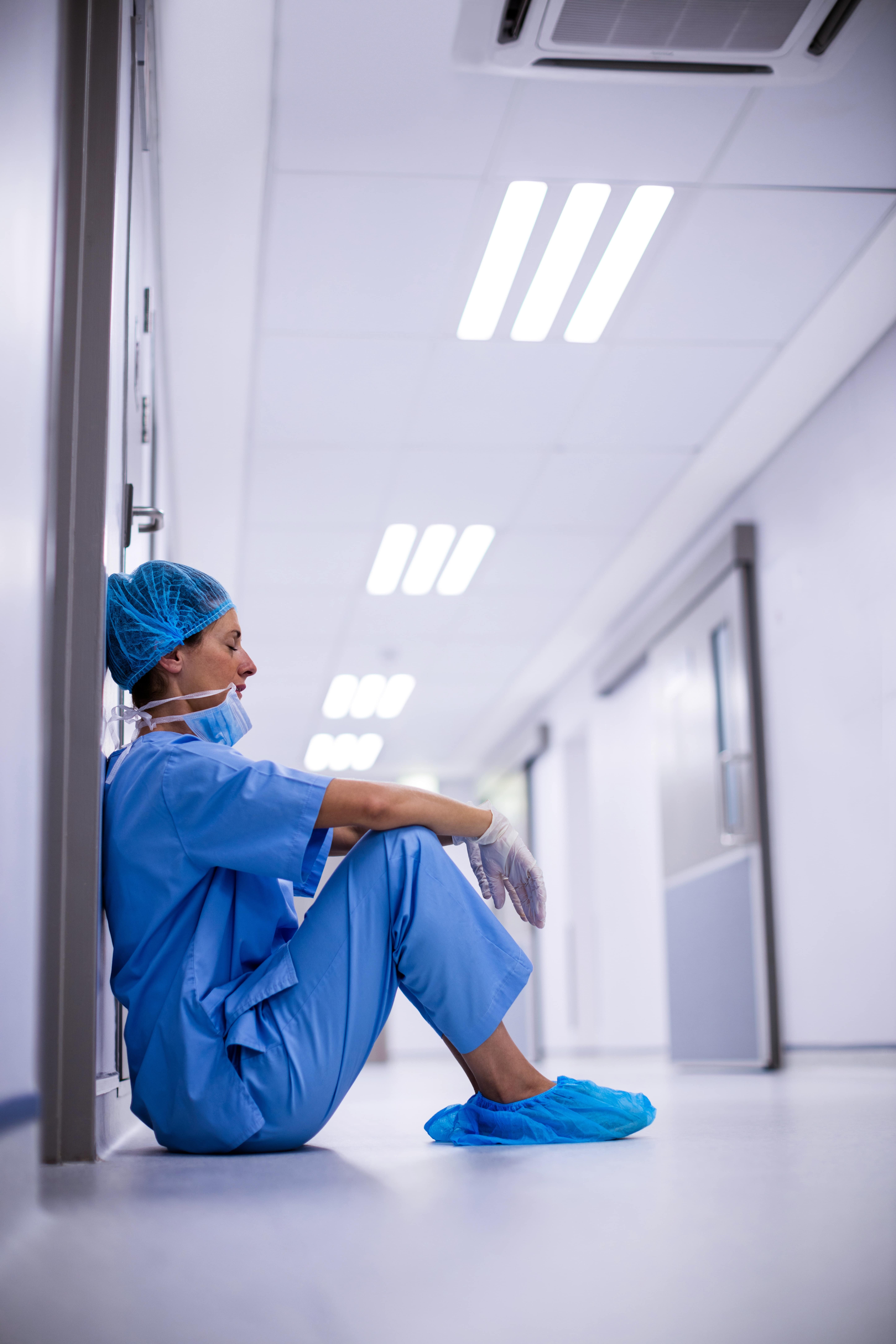 Being a new nurse can feel so isolating
But you picked nursing because you wanted to make a difference.
You are passionate, motivated, and excited to tackle this nursing thing.
You keep going into shifts and wondering when I will feel like everything click?
When will I remember all the protocols?
When will I stop feeling so stupid?
When will I feel like part of the team?
When will I figure out how to balance life at work and enjoy life at home?
But You Don't Have to Do This Alone
The first few years as a nurse can be tough without a network. Maybe you know a nurse or two, and maybe some of the nurses on the unit have mentored you, but you want more.
You want guides and tools to help you feel more confident.
You want to talk to nurses that feel the same way you do and are going through the same things you are.
You want to ask questions without judgment and without snotty Facebook trolls ready in the wings.
You want to get all the information, make the connections, and feel like you belong.
Introducing...
The FreshRN VIP Membership
Private Nursing Community and Career Toolkit
This exclusive members-only space is packed to brim with tools and resources to help you feel more confident as a nurse and connect to your profession.
Resources include:
A private community of nurses - where you can engage in conversation anonymously, asking the questions you're too nervous to publicly ask!
Access to three FreshRN Courses
Both 1:1 and small group coaching sessions with Kati so you can get honest feedback for your unique situation 
Unlimited access to The Asset Vault - all FreshRN website downloads, webinar recordings, and mini-courses all in one spot
An exclusive 40% discount on all other FreshRN courses


Courses Included: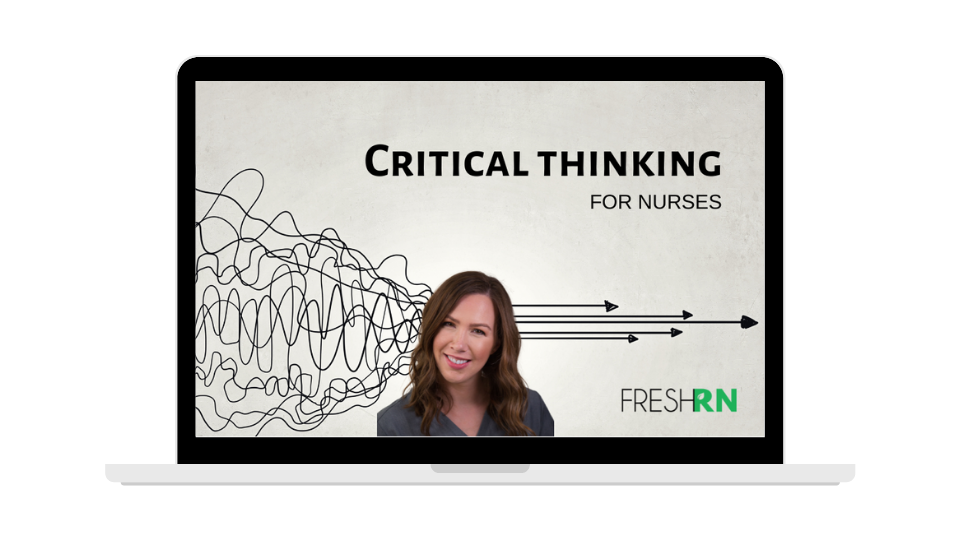 Critical Thinking for Nurses
This course aims to help you become a more rational, balanced, and efficient critical thinker.
Normal price: $47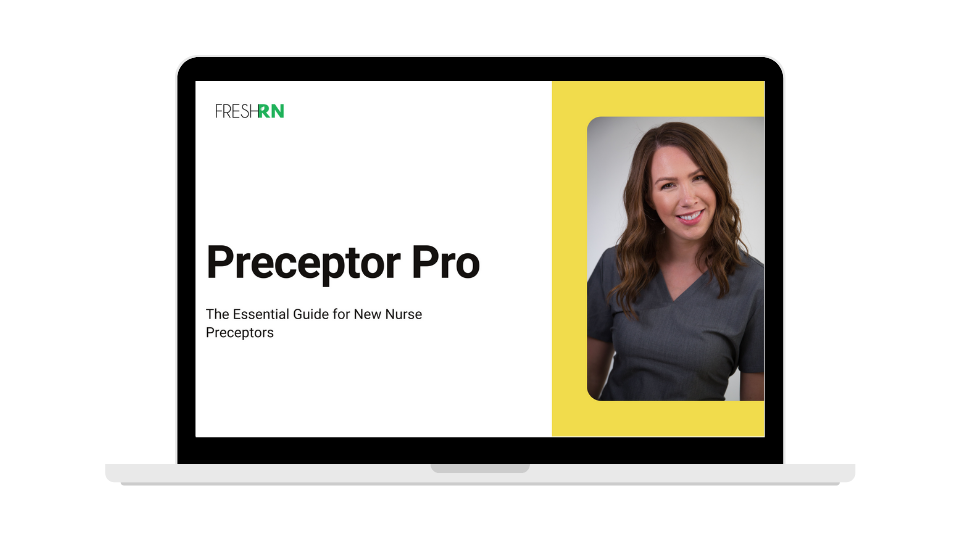 Preceptor Pro
Preceptor Pro is the ultimate resource for go-getter nurses ready to be at the top of their preceptor game.
Normal price: $67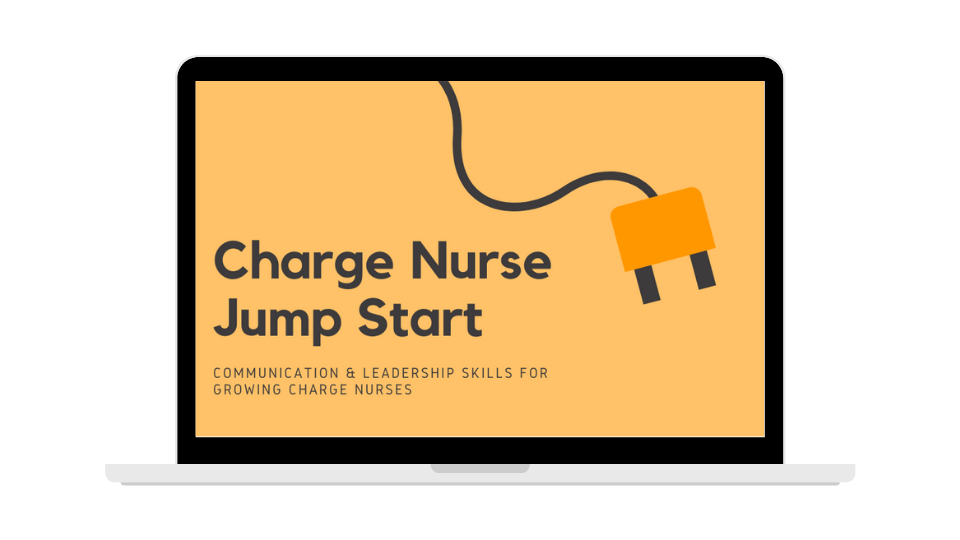 Charge Nurse Jump Start
This is a course specifically for new charge nurses who want to hit the ground running, and overcome their fears of stepping out into this unique leadership role.
Normal price: $47
Become a VIP and Save!
When purchased individually, these courses cost $161 total. Your monthly membership is a fraction of this cost, plus you get so much more!
Hear what nurses have to say about their VIP membership ...