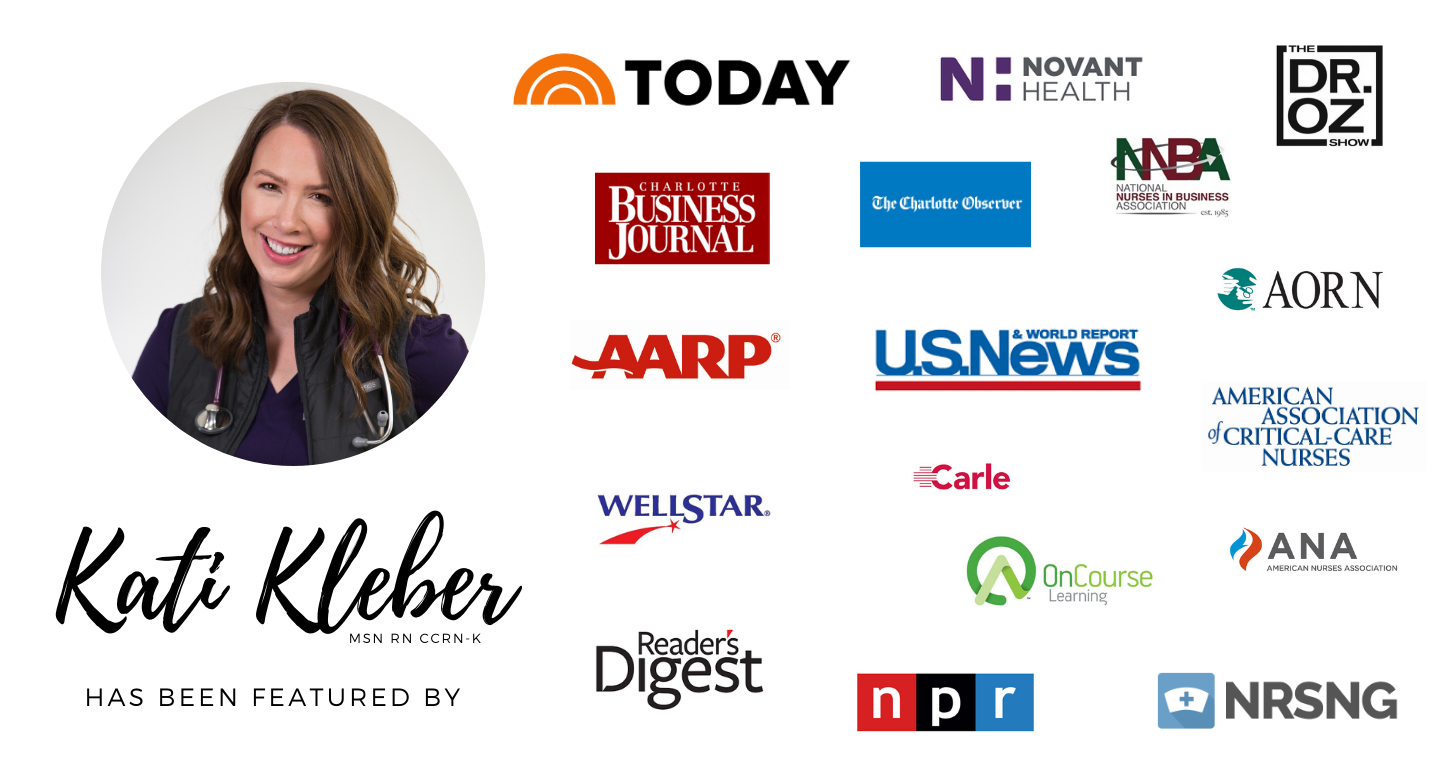 From Kati Kleber, MSN RN CCRN-K
Nurse educator, author, and owner of FreshRN®
Learning how to be a safe, effective, and efficient med-surg nurse is challenging. We created the ultimate resource for nurses new to this complex and dynamic acute care nursing specialty.
I was once completely overwhelmed as a new med-surg nurse too
Whether you are fresh out of nursing school or an experienced nurse starting out in med-surg for the first time, the learning curve is steep.
Back in 2010, when I was preparing for my first day on the floor was really important to me, but I didn't know what to look up, read, or study.
I spent hours scouring the internet for help, but it was full of the same tips and general advice. It was either geared towards nursing school, or highly technical and over my head.
This course is everything I wished I had when I was starting my first acute care nursing job - and more.
Set yourself apart and learn all of the insider med-surg nursing info before your first day
With Med-Surg Mindset, here's just a few of the many things you'll learn:
What normal progress during orientation looks like, so you can gauge your expectations accordingly and keep your morale high
The unwritten rules of med-surg nursing
How to be assertive and when
How to make a good impression on your new coworkers
How to manage your time when your patients are stable - plus many time management and prioritization practice scenarios
How to give and take report like a highly-experienced nurse
How a normal shift should flow - from start to finish
How to perform an awesome med-surg level head-to-toe patient assessment
How to practically care for the actively dying patient
A run down of the pathophysiology, unique assessment findings, patient pathways, and nursing considerations of the TOP disease processes in med surg
Considerations for alcohol withdrawal patients, diabetics, patients with substance use disorder, mental status issues, renal issues, and more
Basics of the most common diagnostics, how to explain them to patients, and how to physically get them all done promptly
And so much more!
... Written by three experienced bedside nurses!
The course also comes with 10.0 contact hours.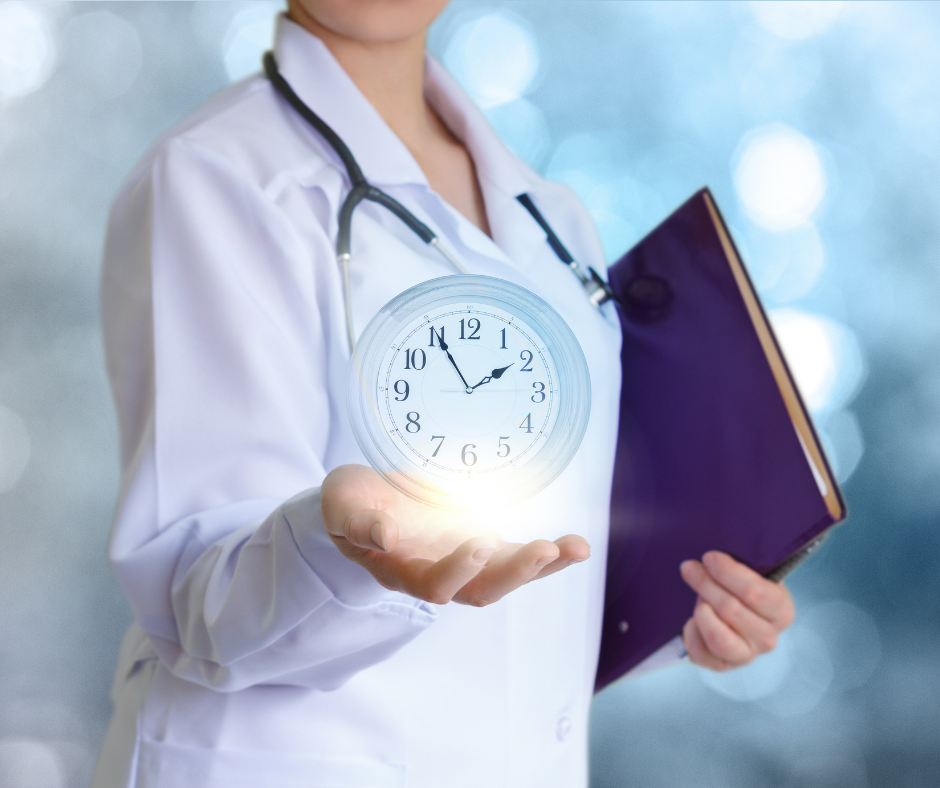 Time management, assertiveness, and prioritization tips
Learn not only what to do, but how to effectively manage your time in a realistic way on a busy med-surg unit.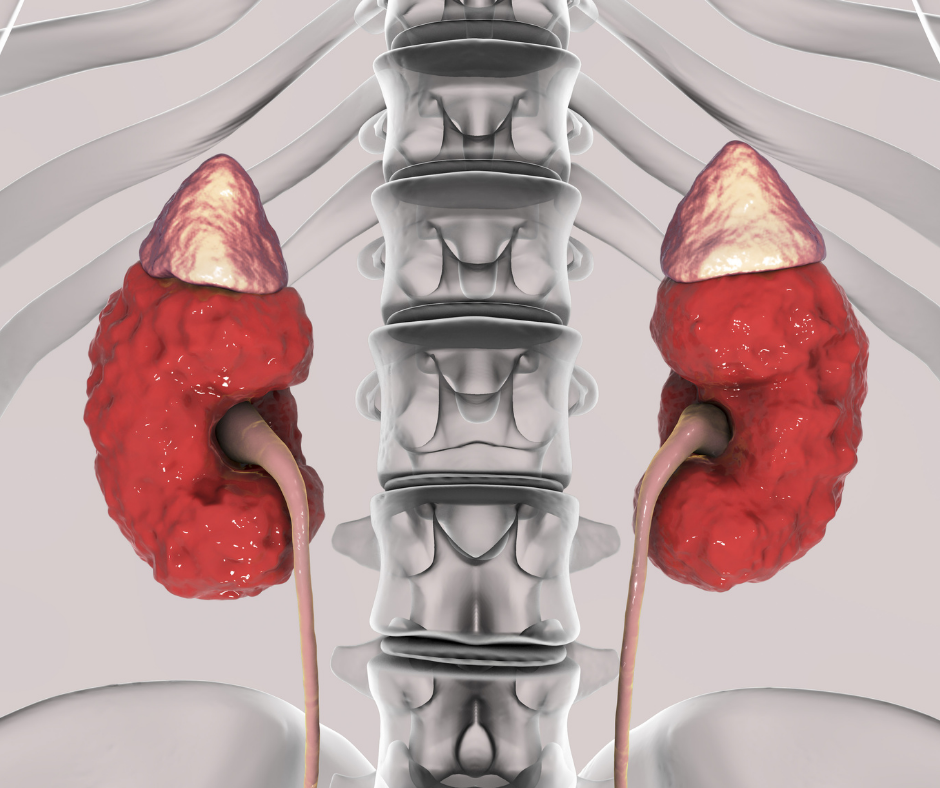 Common disease processes and accompanying problems
We outline only the must-know information: Abbreviated pathophysiology, unique assessment findings, typical patient pathway, treatments, complications, and nursing considerations for the top disease processes impacting your patients.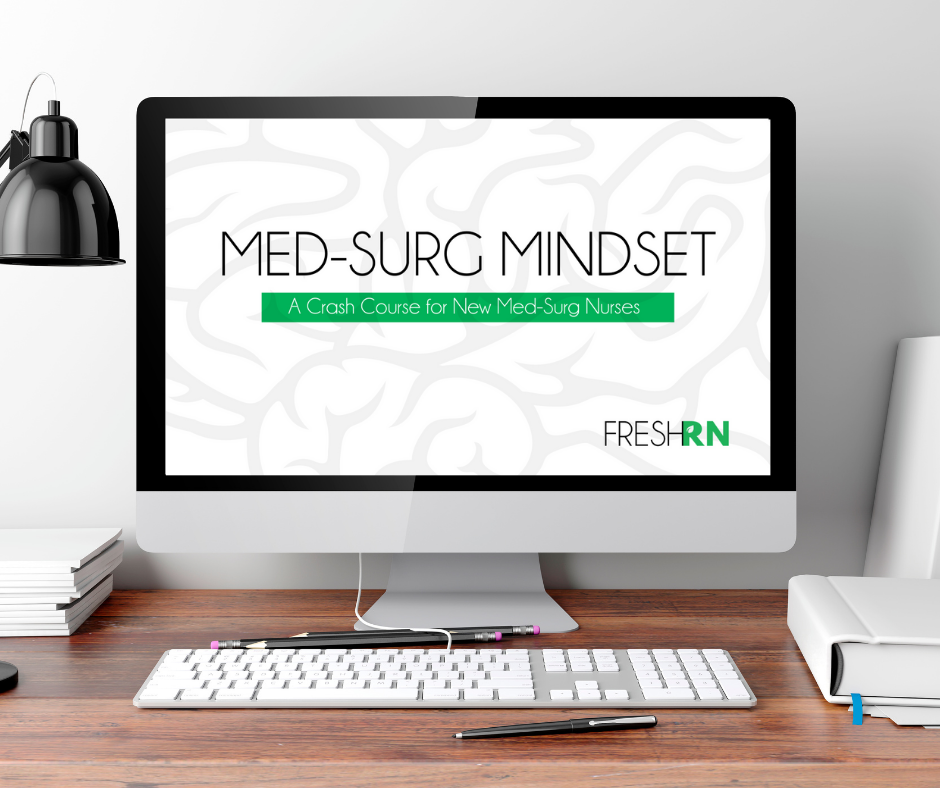 Videos, audio files, downloads, and more!
Each module has both a text and audio option to accommodate different learning preferences. Many modules have videos and downloads to print and bring to the unit!
Med-Surg Mindset
Curriculum Preview
Meet your authors, coaches, and biggest cheerleaders!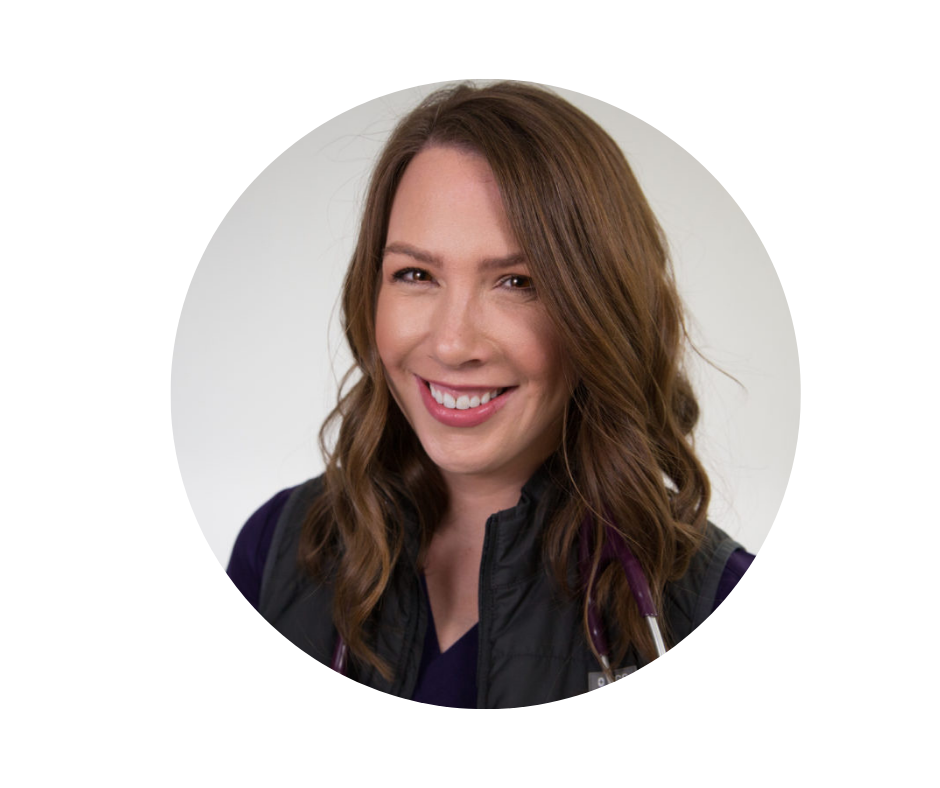 Kati Kleber, MSN RN CCRN-K
Kati has been a nurse since 2010 with experience in cardiac-med surg, stepdown, and neurocritical care. Now a full-time nurse educator, Kati is an award-winning nurse, published author with the American Nurses Association, national speaker, and owner of FreshRN®.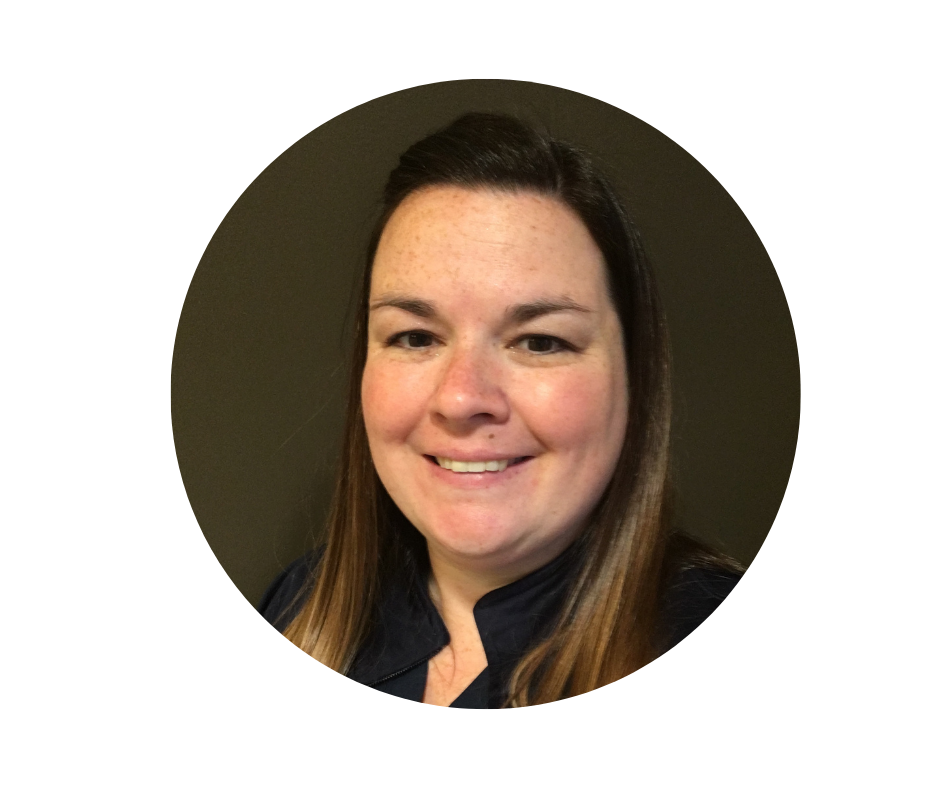 Crystal Griest, BSN RN CMSRN
Crystal is a highly experience med-surg nurse and current unit educator. She was an integral part in her med-surg unit receiving the PRISM award, a designation provided by the Academy of Medical-Surgical Nurses (AMSN) and the Medical-Surgical Nursing Certification Board.
Crystal regularly functions as a preceptor and charge nurse, and is currently pursuing her MSN in Nursing Education.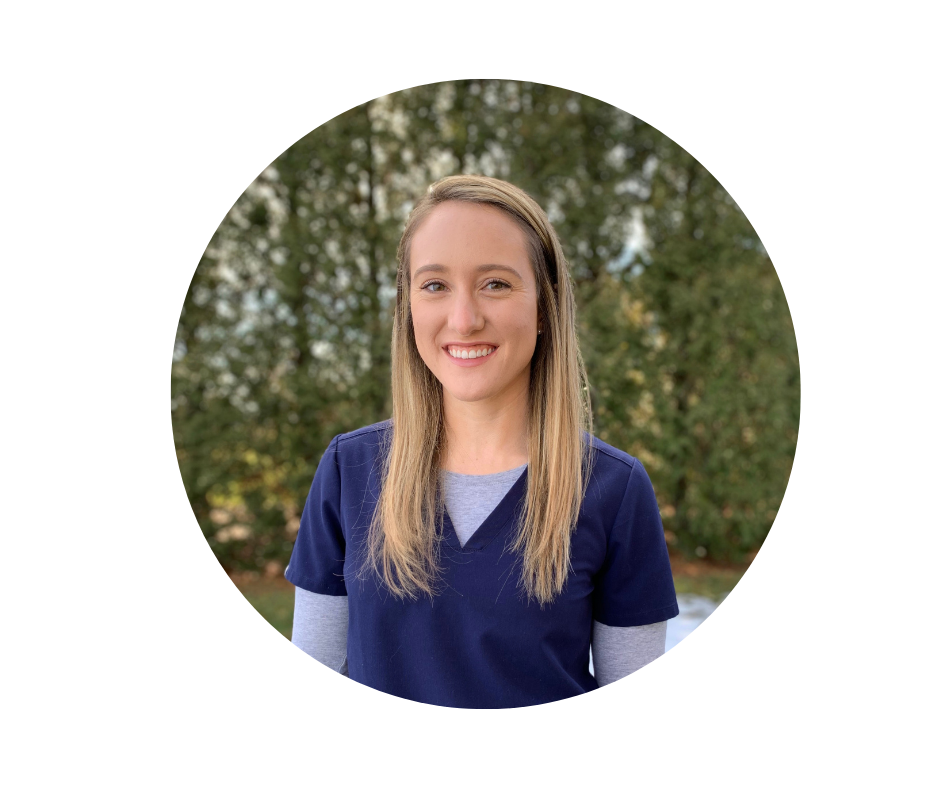 Hannah Schlake, BSN RN CMSRN
Hannah graduated from nursing school in 2018 and is currently a med-surg nurse at a Magnet designated, level-one trauma center. She works full-time on a surgical floor that sees oral and maxillofacial, colorectal, oncologic, plastic, and trauma surgery patients. Hannah is passionate about helping new nurses develop confidence and positive self-talk, keen critical thinking skills, and sustainable work-life balance.
Critically-Acclaimed Courses
Hear what a few of our 7K+ current FreshRN® students have had to say about some of our other courses.
"Do it. You'll appreciate the information, Kati's enthusiasm and support, and the confidence it will instill for talking all things Neuro!" - Brian Smith RN BSN, Neurosciences
"Great content and very realistic to what you actually encounter on the job." - Michelle Dretke BSN RN, Neuro ICU
"I highly recommend this course for anyone working in a neuroscience unit. The course made me feel more comfortable with what I do. I was a new grad when I landed my first nurse job in the Neuro ICU. Prior to working, I had limited neuro knowledge. I was, of course, very intimidated because I was told that the learning curve will be very steep. Through this course, I was less intimidated. It's a useful tool to have in conjunction with orientation classes I was taking. It made me feel more comfortable and less scared." - Lillian Ruan BSN RN CCRN, Neuro ICU
"Totally worth it - go through all steps and take notes." - Nicole Beyer, BSN RN Neuro Intermediate
"This course has helped me tremendously. I've been recommending this course to all the new grads on my unit." -Anri, RN
"Hi Kati. I just wanted to send you a message and say THANK YOU! I am a year and a half in to my nursing career as a a resource team nurse and I just took your cardiac crash course. It's so amazing how things have "clicked" in my brain after going through the modules. I have a better understanding of the whys behind my patients treatment and I can more easily understand why a patients lab values, vitals, etc. look a certain way. Thank you so much for helping me feel more confident in my job and more confident working in telemetry. Looking forward to taking more of your courses in the future."- Kait, RN
"This course is awesome! It's like having a preceptor in your pocket!" - Julia BSN RN
"As a veteran nurse who hasn't specifically worked a cardiac floor in years, this course was so refreshing and informative! I loved being able to sit down at home or work and pull up short reviews when I didn't have hours to devote to the computer. I will be back to participate in other Fresh RN courses!" - Ashley RN
"Really helpful course! I'm on a cardiac step-down unit, and all this content is an easy way to refresh on nursing school concepts! I will be revisiting this course (: FreshRN has been helpful to me throughout nursing school and also now as I'm a new nurse! Thank you!!!!" - Emily, RN
"Exceeded expectations! Specific, realistic, non-generic strategies. Empowering!" - Jeannie, RN
Includes 10.0 nursing contact hours
As with many FreshRN® courses, this comes with continuing education credits. A post-test must be completed, and a PDF is automatically generated for the learner as proof of participation.
Continuing education credits are provided in conjuction with Skills on Point LLC, an ANCC approved accreditor.
A total of 10.0 contact hours are included with purchase of this course.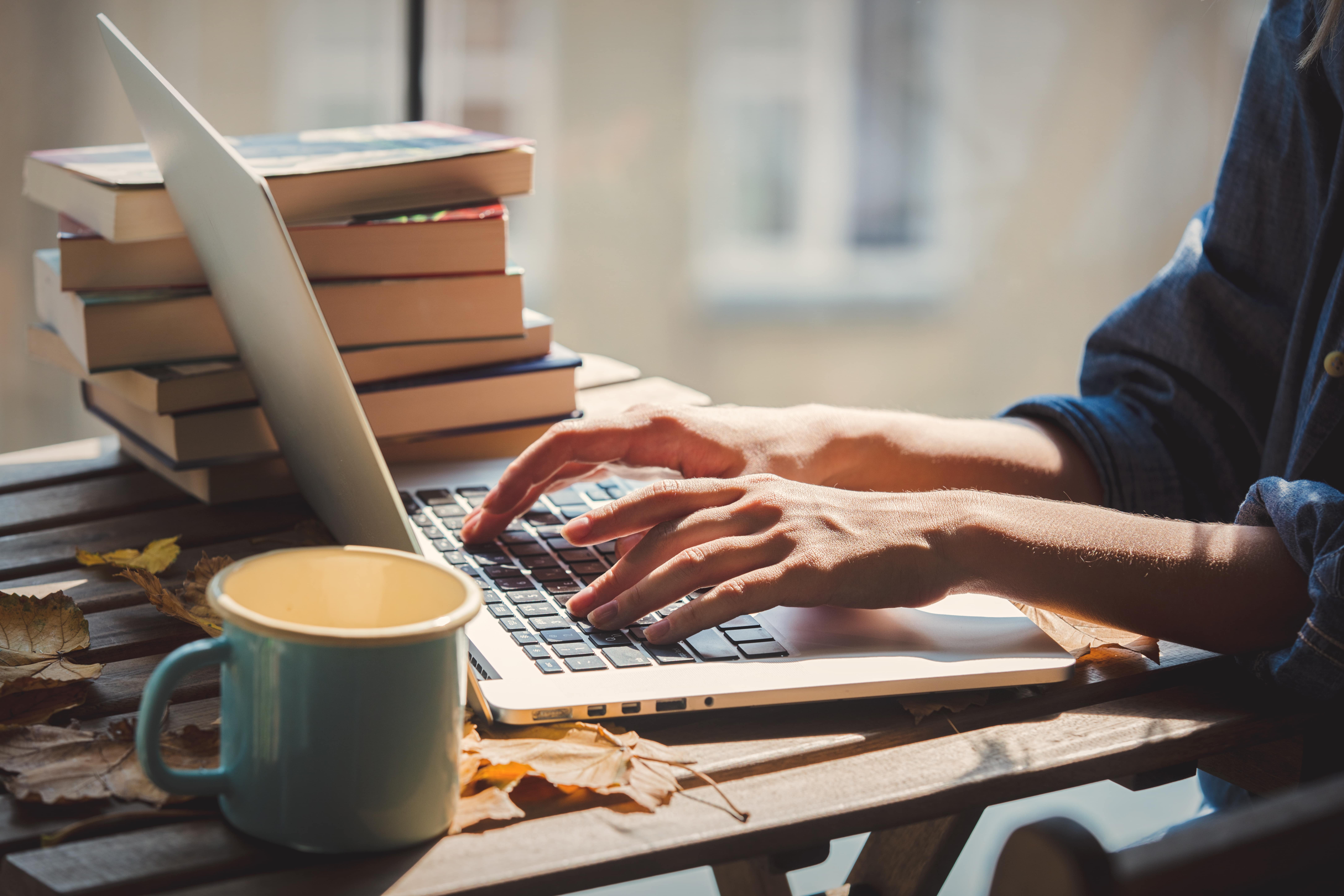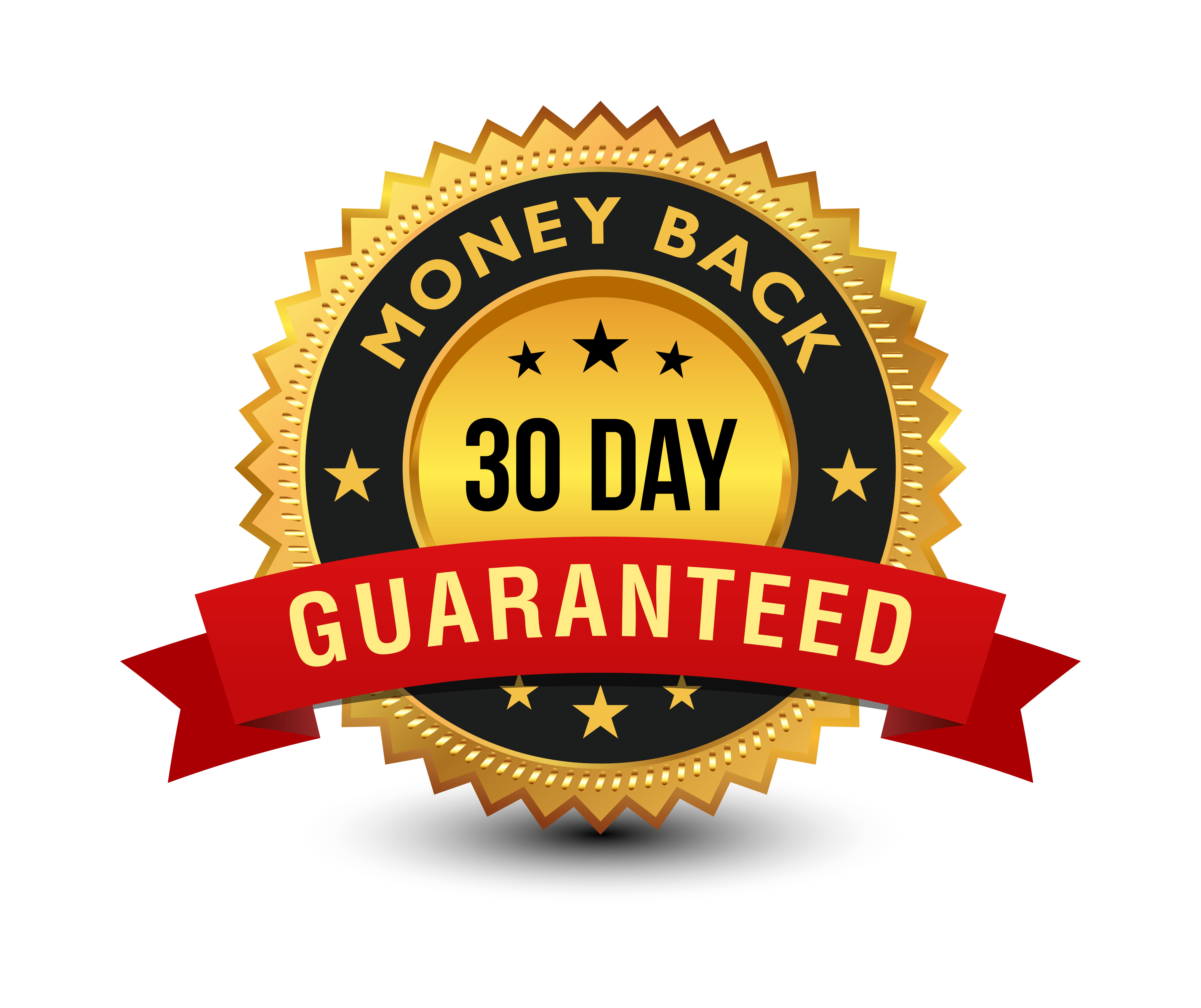 Try for 30 days - risk free
The last thing we would want is for you to be unhappy. My simple offer is if you don't LOVE this course, I'll give you 100% of your money back with no questions.
You can check out the course and if it's not translating to a deeper understanding of med-surg, a smoother orientation process, and less stress - I will absolutely give you 100% of your money back. Provided you have completed less than 50% of the course and have not claimed any CEs.
All you need to do is send one email (listed in the course) and that's it. No phone call. No awkward conversation requiring you to explain anything. No questions asked. One email.
Objectives
Section 1 - Get Your Game Face On
Describe characteristics of an overbearing preceptor 

Describe characteristics of a disengaged preceptor

Discuss professional ways to navigate when a preceptor-preceptee match is not ideal. 

Discuss how to advocate for yourself to maximize your orientation experience.

Describe how to delegate tasks to nursing assistants, navigate challenging responses, build rapport, and foster teamwork.

Explain the chain of command and hierarchy of a medical team and how to ensure effective and efficient communication between nurse and provider.

Define the three types of communication styles, and provide example responses of each type.
Section 2 - Start Your Shift Right
Discuss at least three important pieces of information to review from a patient's chart prior to hand-off

Discuss strategies to maximize efficiency and ensure appropriate continuity of care during hand-off

Discuss why shift change is considered a critical transfer point and identify 
Section 3 - The Ideal Shift
Discuss the benefits of developing a shift routine

Identify important key topics to discuss during interdisciplinary rounds on a med-surg unit
Section 4 - Patient Care
Identify the steps of a medical-surgical head-to-toe patient assessment

Discuss the difference between pain management and pain elimination and the importance of managing expectations surrounding pain management

Verbalized at least 4 reasons why accurate and timely documentation is paramount to safe patient care
Section 5 - Common Primary Disease Processes
Describe pathophysiologic processes, unique nursing assessment, typical patient pathways (including common diagnostics, labs, medications) and important nursing considerations of the following disease processes: 

Congestive heart failure

Pneumonia

GI Bleed

Acute renal failure

Chronic obstructive pulmonary disease

Urinary tract infection

Sepsis

Pancreatitis

Venous thromboembolism

Bowel obstruction

Altered mental status

Describe nursing considerations for pre and post-op patients, and patients admitted to a medical-surgical unit for the purposes of a cardiac work-up
Section 6 - Common Accompanying Problems
Describe patient considerations for the following common accompanying medical problems often impacting medical-surgical patients:

Alcohol withdrawal

Diabetes

Chronic pain and substance use disorders

Dementia

Chronic kidney disease

Electrolyte disturbances

Fluid imbalances

Mental, social, and financial issues
Section 7 - Common Procedures, Diagnostics, and Medications
Differentiate between computed tomography and magnetic resonance imaging

Identify different insertion sites for central venous catheters, differentiate between a PICC line and a midline

Describe why a central venous catheter enables vesicant medications to be safely administered 

Describe appropriate patient positioning for central venous catheter discontinuation

Define CAUTI and describe at least two preventative nursing management techniques 

Differentiate between peritoneal dialysis and hemodialysis, verbalize complications of each, and the med-surg nurse's role in facilitating each 
Section 8 - Serious Situations
Discuss tactful yet efficient ways to navigate when a provider is unable to be reached during an urgent situation

Describe the primary nurse's role in a cardiac and/or respiratory arrest 

Differentiate between palliative care, hospice, and comfort care

Identify at least 3 nursing responsibilities after a patient passes away
References
Agency for Healthcare Research and Quality. (2016). Hospital survey on patient safety culture: 2016 user comparative database report. Retrieved from ahrq.gov.

Baron, R. (2018). No one is born alone, and no one should die alone: Volunteer program ensures that no one dies alone. In 

Intermountain Healthcare

. Retrieved from 

https://intermountainhealthcare.org/blogs/topics/transforming-healthcare/2018/04/no-one-dies-alone/

Benavente, V.G., Grinslade, M.S., Hill, K., Kilgore, S., et. al. (2004). 

Pharmacology for Nursing Practice

 (2.1 ed.) Assessment Technologies Institute, LLC.  

Brennan F., Carr D. B., Cousins M. (2007). Pain management: A fundamental human right. Anesthesia and Analgesia, 105, 205–221.

Brooks, A. (2016). What healthcare workers need to know about radiation effects. In 

Rasmussen College

. Retrieved from 

https://www.rasmussen.edu/degrees/health-sciences/blog/radiation-effects-on-healthcare-workers/

 

Buczynski, R., et. al, (2019). Clinical applications of compassion: How compassion-oriented therapies work and what makes them so effective. [Video lecture]. Retrieved from nicbam.com.

Buczynski, R., et. al, (2019). Clinical applications of compassion: The neurobiology of compassion. [Video lecture]. Retrieved from nicbam.com.

Cai, C. (2018). No one dies alone program offers patients end-of-life care. In 

UCSF Medical Education

. Retrieved from 

https://meded.ucsf.edu/news/no-one-dies-alone-program-offers-patients-end-life-care

 

Carle Foundation Hospital. (2018). Nurse Honor Guard gains popularity as families pause to remember. Retrieved from 

https://carle.org/Newsroom/Community/2018/05/Nurse-Honor-Guard-gains-popularity-as-families-pau

 

Cass, P.S., Reese, M.R., Nigro, C.G., Schlapman, N., et. al. (2004). 

Registered Nurse Medical-Surgical Review Module 

(5.2 ed., Vol.1 & 2). Assessment Technologies Institute, LLC.

Centers for Disease Control and Prevention. (2010). Central line associated bloodstream infections (CLABSI). In 

Healthcare-associated Infections

. Retrieved from 

https://www.cdc.gov/hai/bsi/bsi.html

 

Center for Disease Control (CDC). (2020). Urinary tract infection (catheter-associated urinary tract infection [CAUTI] and non-catheter associated urinary tract infection[UTI]) events. In 

Disease-associated module: UTI

. Retrieved January 20, 2020, from

 https://www.cdc.gov/nhsn/pdfs/pscmanual/7psccauticurrent.pdf

Centers for Medicare and Medicaid Services. (2015). Palliative care vs. hospice care: Similar but different. Retrieved from 

https://www.cms.gov/Medicare-Medicaid-Coordination/Fraud-Prevention/Medicaid-Integrity-Education/Downloads/infograph-PalliativeCare-%5BJune-2015%5D.pdf

 

Chua, K. L., Legido-Quigley, H., Jones, D., Hassan, N. B., Tee, A., & Liaw, S. Y. (2020). A call for better doctor–nurse collaboration: A qualitative study of the experiences of junior doctors and nurses in escalating care for deteriorating ward patients. 

Australian Critical Care

, 

33

(1), 54-61. doi:10.1016/j.aucc.2019.01.006 

Cody, S., Sullivan-Bolyai, S., & Reid-Ponte, P. (2018). Making a connection: Family bedside rounds in the Intensive Care Unit. 

Critical Care Nurse

, 

38

(3), 18-26.

Compton, P., & Chang, Y. (2017). Substance abuse and addiction. Clinical Journal of Oncology Nursing, 21(2), 203-209. doi:10.1188/17.CJON.203-209.

Consumer Reports. (2015). The surprising dangers of CT scans and X-rays. In 

Consumer Report

. Retrieved from 

https://www.consumerreports.org/cro/magazine/2015/01/the-surprising-dangers-of-ct-sans-and-x-rays/index.htm

 

Dennison, R. D. (2013). 

Pass CCRN

 (4th ed., pp. 385-475). Maryland Heights, MO: Elsevier.

Duarte J, Pinto-Gouveia J, Cruz B. (2016). Relationships between nurses' empathy, self-compassion and dimensions of professional quality of life: a cross-sectional study. 

Int j Nurs Stud. 

2016; 60:1-11. doi: 10.1016/j.ijnurstu.2016.02.015. 

Evanoff B, Potter P, Wolf L, et al. Can we talk? Priorities for patient care differed among health care providers. In: Henriksen K, Battles JB, Marks E, et al., editors. Advances in patient safety: From research to implementation Vol 1, Research findings. Rockville, MD: Agency for Healthcare Research and Quality; 2005. pp. 5–14. Publication No. 05-0021–1. 

https://www.elitecme.com/resource-center/nursing/honor-guard-for-deceased-nurses/

 

Eum, D. H., Lee, S. H., Kim, H. W., Jung, M. J., & Lee, J. G. (2015). Cerebral air embolism following the removal of a central venous catheter in the absence of intracardiac right-to-left shunting. 

Medicine (Baltimore)

, 

94

(13). doi:10.1097/MD.0000000000000630 

Friesen, M., White, S. V., & Beyer, J. F. (2008). 

Patient Safety and Quality: An Evidence-Based Handbook for Nurses

. Rockville, MD: Agency for Healthcare Research and Quality (US), chapter 34. Retrieved from: 

https://www.ncbi.nlm.nih.gov/books/NBK2649/

 

Gilbert, B. W., Reichert, M., & Fletcher, S. (2019). Strategies for the management of sepsis. 

Advanced Critical Care

, 

30

(1), 5-11.

Gracia-Gracia, P., & Oliv ́an-Blazquez, B. (2017). Burnout and mindfulness self-compassion in nurses of intensive care units. 

Holistic Nursing Practice

, 

31

(4), 225-233. doi:10.1097/HNP.0000000000000215

Hawkes, B. (2017). How to cope with patients who have a substance use disorder. In Nurse Code. Retrieved June 6, 2019, from

 http://nursecode.com/2014/10/addicted-patient/

Harvard Health Publishing. (2013). Do CT scans cause cancer?. In 

Harvard Men's Health Watch

. Retrieved from 

https://www.health.harvard.edu/staying-healthy/do-ct-scans-cause-cancer

 

Hinkle, J.L., & Cheever, K.H. (2014). 

Brunner & Suddarth's textbook of medical-surgical nursing 

(13th ed.). Philadelphia, PA: Wolters, Kluwer Health/Lippincott Williams & Wilkins.

The Joint Commision on Accreditation of Healthcare Organizations. (2012). Joint Commission Center for transforming healthcare releases targeted solutions tool for hand-off communications. In 

Joint Commission Perspectives

. Retrieved from https://www.jointcommission.org/assets/1/6/CLABSI_Toolkit_Tool_3-21_Scrub_the_Hub.pdf  

Kee. J.L. (2001). 

Handbook of Laboratory and Diagnostic Tests

 (4th ed.). Prentice Hall. 

Klimecki OM, Leiberg S, Ricard M, Singer T. Differential pattern of functional brain plasticity after compassion and empathy training. 

Soc Cogn Affect Neurosci

. 2014; 9(6): 873-9. doi:10.1093/scan/nst060

Klochkov, A., Kudaravalli, P., & Sun, Y. (2010, April 23). Alcoholic pancreatitis. 

StatPearls

. 

Kraft, L., Wiechula, R., & Conroy, T. (2015). The effectiveness of acute pain management for opioid tolerance or opioid-dependent patients: a systematic review protocol. JBI Database of Systematic Reviews and Implementation Reports, 13(9), 120-135. Retrieved from Ovid (01938924-201513090-00013).

Lewis, S.M., Heitkemper, M.M., & Dirksen, S.R. (2000). 

Medical Surgical Nursing Assessment and Management of Clinical Problems 

(5th ed., Vol. 1 & 2). Mosby.

Lip, G. Y., & Watson, T. (2008). Atrial fibrillation (acute onset). BMJ clinical evidence, 2008, 0210.

Lovenox® (enoxaparin) prescribing information. (2013). Retrieved August 13, 2015, from 

https://www.accessdata.fda.gov/drugsatfda_docs/label/2013/020164s102lbl.pdf

Marschall, J., Mermel, L., Fakih, M., Hadaway, L., Kallen, A., O'Grady, N., . . . Yokoe, D. (2014). Strategies to Prevent Central Line–Associated Bloodstream Infections in Acute Care Hospitals: 2014 Update. 

Infection Control and Hospital Epidemiology,

 

35

(7), 753-771. doi:10.1086/676533

Moore, C., & Nichols-Willey, J. Enhancing patient outcomes with sequential compression device therapy. 

American Nurse Today

. Retrieved from

 https://www.americannursetoday.com/enhancing-patient-outcomes-with-sequential-compression-device-therapy/

National Center for Education Statistics. (2019). Adult Literacy in the United States. In 

Institute of Education Sciences

. Retrieved from 

https://nces.ed.gov/datapoints/2019179

 

National Institute of Health. (2017). Palliative Care in Cancer. In 

National Cancer Institute

. Retrieved from 

https://www.cancer.gov/about-cancer/advanced-cancer/care-choices/palliative-care-fact-sheet#what-is-palliative-care

 

National Institute of Mental Health. (2021). Mental Illness. Retrieved from Carle . (2018). Nurse Honor Guard gains popularity as families pause to remember. Retrieved from  

https://www.nimh.nih.gov/health/statistics/mental-illness.shtml#:~:text=Mental%20illnesses%20are%20common%20in,(46.6%20million%20in%202017).

 

O'Leary, K. J., Wayne, D. B., Haviley, C., Slade, M. E., Lee, J., & Williams, M. V. (2010). Improving teamwork: Impact of structure interdisciplinary rounds on a medical teaching unit. 

Society of General Internal Medicine

, 

25

(8), 826-832. doi:10.1007/s11606-010-1345-6 

Osten, C. (2016). Are you really listening, or just waiting to talk?. In 

Psychology Today

. Retrieved from 

https://www.psychologytoday.com/us/blog/the-right-balance/201610/are-you-really-listening-or-just-waiting-talk

 

Porth, C.M. (2014). 

Essentials of pathophysiology: Concepts of altered health states

 (4th ed.). Philadelphia: Lippincott Williams & Wilkins.

Ruangkriengsin, D., & Phisalprapa, P. (2014). Causes of prolonged hospitalization among general internal medicine patients of a tertiary care center. 

Journal of the Medical Association of Thailand = Chotmaihet thangphaet

, 

97 Suppl 3

, S206–S215. 

Sardar, S. (2019) No one should die alone: volunteer support for patients dying in hospital. 

Nursing Times

 [online]; 15: 11, 34-36.

Saskatoon Health Region Nursing Practice Committee. (2017). Central venous catheters - short term, tunneled, implanted - care of. In 

SHR Policies and Procedures

. Retrieved from https://www.saskatoonhealthregion.ca/about/NursingManual/1086.pdf 

Slatore, C. G., Hansen, L., Ganzini, L., Press, N., Osborne, M. L., Chesnutt, M. S., & Mularski, R. A. (2012). Communication by nurses in the intensive care unit: qualitative analysis of domains of patient-centered care. 

American Journal of Critical Care

, 

21

(6), 410-418. doi:10.4037/ajcc2012124

Sole, M.L., Lamborn, M.L., & Hartshorn, J.C. (2001). 

Introduction to Critical Care Nursing

 (3rd ed.) W.B. Saunders Company. 

Stanhope, M. and Lancaster, J. (2010). 

Foundations of Nursing in the Community

 (3rd ed.) Mosby, Inc.

UnityPoint Health. (2021). Des Moines Nursing Honor Guard. Retrieved from 

https://www.unitypoint.org/desmoines/nursinghonorguard.aspx

 

US Department of Health & Human Services. (2017). What are palliative care and hospice care?. In 

National Institute on Aging

. Retrieved from 

https://www.nia.nih.gov/health/what-are-palliative-care-and-hospice-care

 

Waterworth, S. (2003), Time management strategies in nursing practice. Journal of Advanced Nursing, 43: 432-440.

 https://doi.org/10.1046/j.1365-2648.2003.02740.x

WebMD Medical Reference. (2020). How to prevent deep vein thrombosis (DVT). In 

WebMD

. Retrieved from 

https://www.webmd.com/dvt/deep-vein-thrombosis-prevent-dvt

Willis, L. M. (Ed.). (2018). 

Lippincott's review for medical-surgical nursing certification 

(6th ed.). Philadelphia: Lippincott Williams & Wilkins.

Wisemen, T. (1996). A concept analysis of empathy. 

Journal of Advanced Nursing

, 

12

(6), 1162-1167. doi:10.1046/j.1365-2648.1996.12213.x