New course offering from
Kati Kleber, MSN RN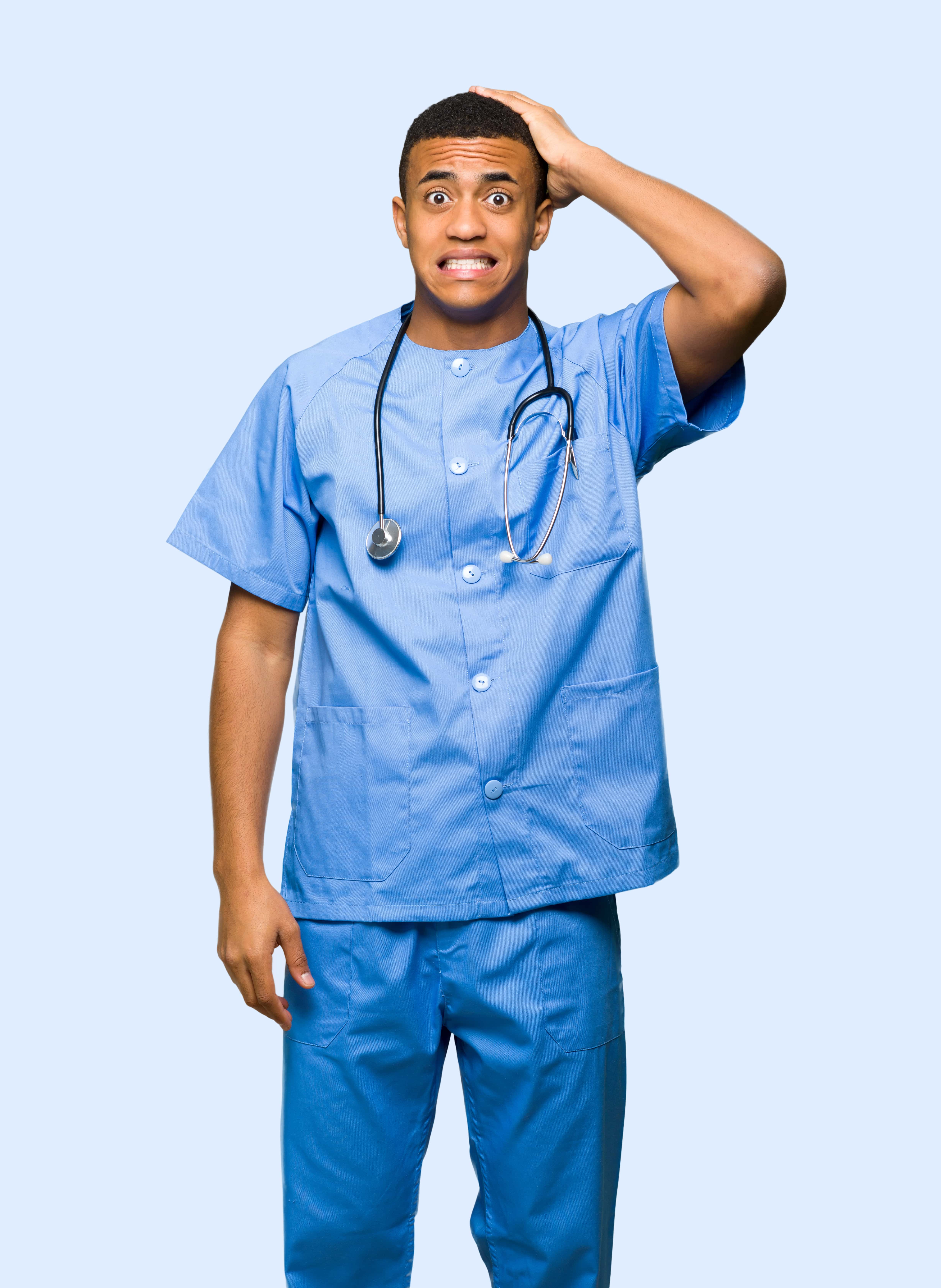 Your patient's condition has worsened.
The family is very upset at the situation, and things start to escalate.
The patient's mother condescendingly asks to speak to the charge nurse.
You slowly look around, and realize … it's you.

Maybe you've been a nurse for two years. You've wanted to become a preceptor and a charge nurse as the next step in your professional development. While precepting was intimidating, it seemed like a doable task – not like becoming a charge nurse. Being in charge felt different.
Charge nurses are on display. Everyone is watching… waiting for you to tell them what to do, but also simultaneously annoyed they're being told what to do.  

You know the charge nurses you absolutely love working with, and the ones you absolutely detest seeing on the schedule … but it was really hard to really see the distinct differences between them. It can feel like it's next to impossible to figure out how to embody it yourself.
You are keenly aware of what everyone expects of charge nurses…
To know the right answer

To know how to lead

To handle delicate, highly charged, or clinically complex situations - all with the same degree of care and ease
From the outside, it looks very straight forward: People are either ready and cut out for this, or they're not. But the reality is a lot messier than that. Many have the potential to be phenomenal charge nurses, but are so intimidated that they just count themselves out.


Have you ever felt like this?
Are you
concerned
you
don't have what it takes?
Spoiler alert:
You do!


What if you could embrace the learning process and become that charge nurse that everyone is utterly relieved to see on the schedule?
Introducing ...Charge Nurse Jump Start


A communication and leadership skills development course specifically for new charge nurses who want to hit the ground running and overcome their fears of stepping out into this unique leadership role.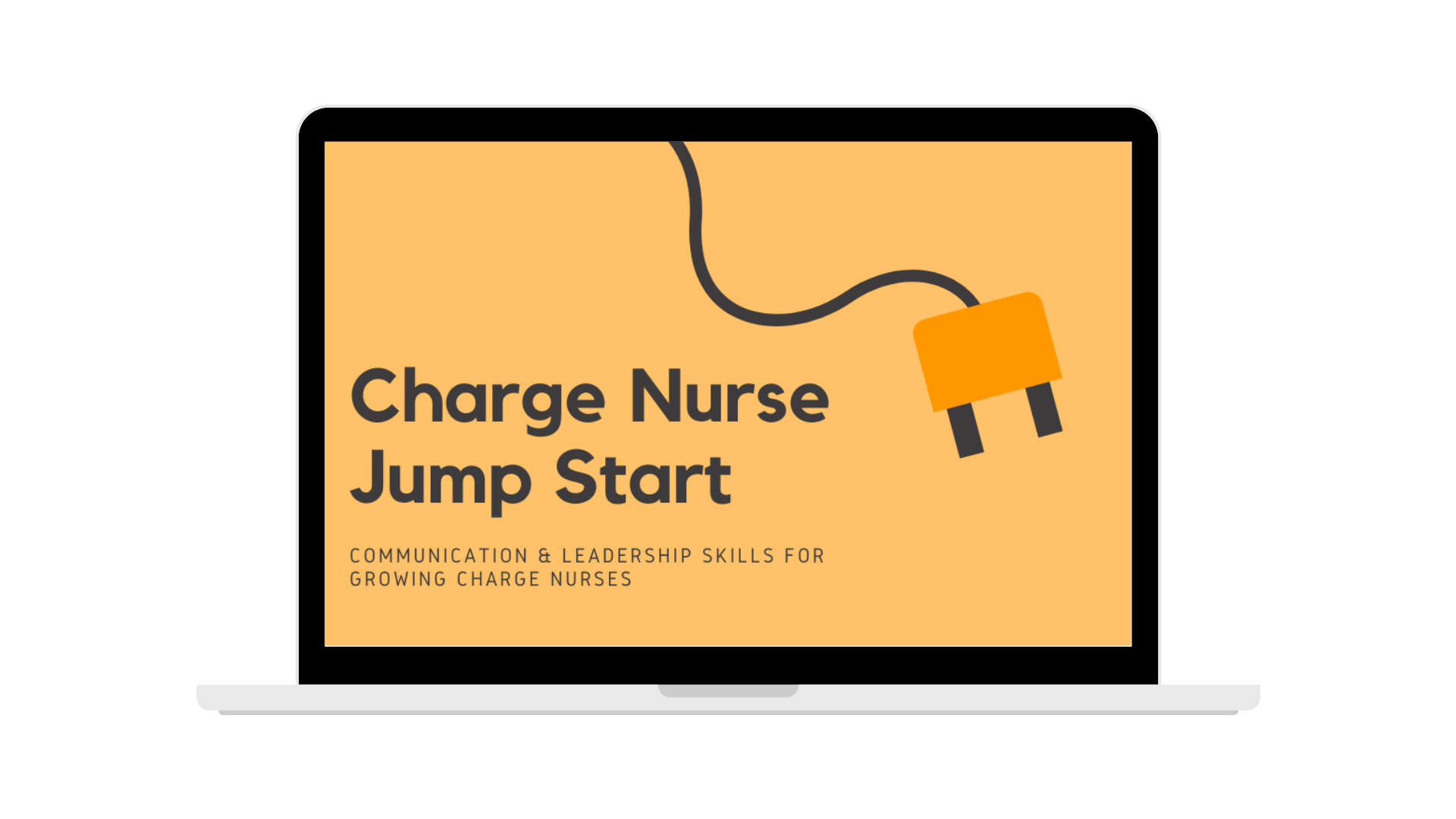 What you'll learn:
How to break through common psychological barriers that prevent you from

becoming competent and comfortable

, as fast as possible

How to pivot mentally from caring for 2-8 patients, to an

entire shift of nurses

and support staff

How to

talk to management

about concerns and needs in a professional manner

How to

negotiate for more staff

and prevent yours from being taken!

How to

proactively support your nurses

throughout the shift, and ultimately reduce their anxiety

How to

manage personalities

and staff conflict with care, tact, and candor

Common pitfalls

of those charge nurses people dread working with

A

framework to de-escalate

emotionally-charged individuals

How to practically

manage conflict

between staff members

How to

walk the fine line

between supporting staff and following through with what leadership needs

… and much more!
What's included:
A PDF download of the text of entire course

Over a dozen videos with specific examples of tactful responses for challenging moments

Roadmap of how to manage your time during your shift



🌱 Hey New Charge Nurse, Upgrade to All-Access Mastery!
Unlock the full potential of your nursing education journey.
Get exclusive access to all of our high-value courses with the All-Access Pass. For the price of a single course, you can now enjoy unlimited learning opportunities and stay ahead in your career. Don't miss out - seize this opportunity now!
Charge Nurse Jump Start Curriculum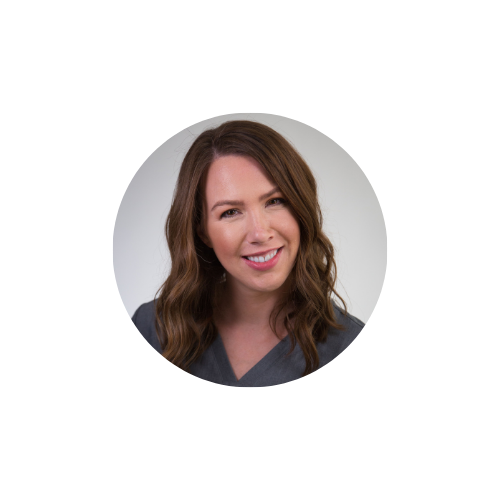 From Kati Kleber, MSN RN
Hi, I'm Kati Kleber, and I've been a nurse since 2010. I've worked in cardiac med-surg and neurocritical care, and held multiple leadership positions. (Click here to learn more about me!)
I remember what it was like to be intimidated by the thought of being a charge nurse. I'd love to share with you what I've learned over the years working as a charge nurse myself, observing many others with various weaknesses and strengths, and holding different leadership roles in different capacities.
While you'll absolutely learn on the fly at work, I want you to walk into your first shift as a charge nurse with all of my experience and lessons I learned the hard way as well. You'll be miles ahead of where I was, because you'll have realistic expectations and a solid structure for growth – and, you won't be your own worst enemy, like I was!
I look forward to helping you grow into the unit's favorite charge nurse. 
Course FAQ's
What if I don't like it? No worries, I wouldn't want you to be unhappy. As long as you request your refund within 14 days (please allow 1-2 business days for processing) and have completed less than 50% of the course (and have not downloaded the entire course PDF), we will issue you a full refund. No questions asked!
How long do I have access? Once purchased, you have lifetime access to this course. You can watch the videos as many times as you want, and there are unlimited logins.
When does it start? Whenever you want!
Do I have to be a charge nurse to enroll? While this course was created with the new charge nurse in mind, anyone can purchase. There are no requirements to enroll.
Does this course come with contact hours? No. In an effort to keep costs low we did not include contact hours in this course.


Hear what some of our learners have to say about Charge Nurse Jump Start!

Other Popular FreshRN® Courses
If you decide to become a VIP (the first selection below), Charge Nurse Jump Start is included in your subscription, along with Preceptor Pro and Critical Thinking for Nurses!