PRACTICAL
This is information you can take with you and apply to your practice, life, or career immediately. These courses are not simply good ideas, thoughts, or theory. This is a hub of practical and useful information to help you be a better, safer, more practically and emotionally prepared to care for patients today.
HONEST
During my transition to practice, I remember how tough it was to read between the lines of what I really needed to know, what people were saying or doing simply to cover themselves, and what didn't actually matter. There always seemed to be a difference between the textbook way to do things and the actual way things are done at the bedside. This education bridges the gap in an honest and authentic manner.
CONCISE
After years of learning how to provide care in a theoretical situation, it's hard to know what's important and what's not at the bedside. My promise is to continually provide you straight to the point, fluff-less information that is applicable to what you're doing now. There is no skimming to find the important information.
ENCOURAGING
Becoming a nurse is a really taxing process. It can start to feel like you spend most days being told you're wrong, are responsible for the lives of your patients, and are in a new position of leadership that feels unfamiliar and intimidating. I've been there and remember those feelings and challenges vividly. When you walk into a sink or swim culture, it can get incredibly exhausting quickly. Not only is valuable education provided throughout these courses, but also encouragement, inspiration, and methods to process the unique experiences and emotions that accompany your transition to practice.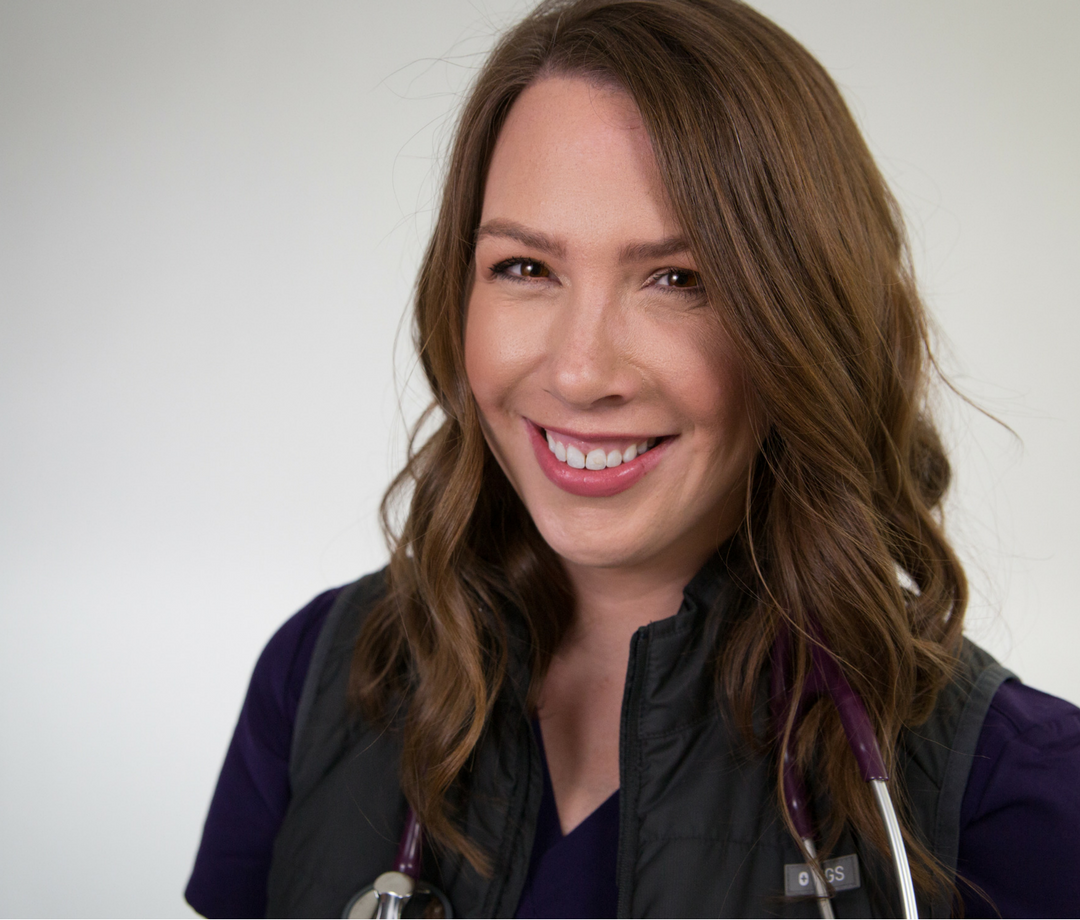 Kati Kleber, MSN RN CCRN-K is the nurse educator behind the FreshRN® platform, created specifically for new graduate nurses. FreshRN® consists of a blog, podcast, and this collection of online education. Kleber is a published author with the American Nurses Association, a national speaker, and has been a featured source for major media outlets such as US World New & Report, the TODAY Show, Dr. Oz, NPR, and so much more. For more information about Kati, please visit katikleber.com.
"This Cardiac Nurse Crash Course brings information down to a common sense level that is so easily overlooked with new nurses. While being thankful for all of the nursing instructors out there, they all teach differently and it is hard to know what knowledge a new grad is "missing". This provides just that. It makes sure those little pieces are made apparent so you feel a little better prepared for the real nursing world. I actually think that while this course is geared towards new grads, it would be helpful for preceptors to review as well in order to remind them where their new grads thought process is and where WE need to take them as well."
- Crystal, BSN RN CMSRN, cardiovascular nursing unit educator
"I subscribed [to the Cardiac Nurse Crash Course] on release day and was impressed right off the bat! I just transferred from sub-ICU (fixed-rate drips, sepsis and pulmonary, trachs/vents, etc.) to cardiovascular ICU. I've found the course invaluable. It's helped to cement things I already knew and breaks down topics that are less familiar to me due to the unit I came from. I feel a lot less intimidated when rounding with intensivists. Thank you!"
- Carrie, RN (cardiac intensive care)
"This [Cardiac Nurse Crash] course is awesome! It's like having a preceptor in your pocket!"
- Julia, BSN RN
"This [Neuro Nurse Crash] course is an outstanding resource for any nurse getting ready to start out on a neuro nursing unit. I wish I had something like this before I started my first job so I could be ahead of the game! Worth every cent and more!"
- Brittney, BSN RN