Calling all nurses who want to LEVEL-UP their ECG rhythm knowledge!


Are you sick of letting ECGs confuse you?
Are you tired of only knowing the bare minimum?
Do thoughts of a Code Blue or RRT make you anxious?
Are you disappointed your nursing education didn't cover ECG rhythms in a way that really made sense?
You've tried googling it - that didn't work...
You've tried asking for help - only for others to make you feel stupid...


My name is Will Kelly, and I'm a nurse practitioner in the Emergency Department. I understand your frustration because I was in your same Dansko shoes!
When I started my first job on a telemetry floor - I didn't even know what telemetry meant! Little did I know I would be constantly interpreting patient's rhythm strips!
I had virtually NO idea what I was doing. My nursing education had failed me on this topic. Sure - I knew how to fold hospital corners, how to insert a foley, and I knew the side effects of a beta-blocker. But what I didn't know was how to read a rhythm strip!?
My hospital put me through an arrhythmia course and that helped a little, but I still felt lost. And what about those emergency rhythms that happen - I really didn't know what to do!
I've always been a go-getter and decided that I wouldn't be okay unless I felt 100% confident when interpreting a rhythm strip. 
So I put in the work. I researched online, read free resources, purchased resources like textbooks and digital courses, and eventually, I became confident in not only recognizing common rhythms but also knowing rare or complex arrhythmias as well. 
Even then though, I realized that most online ECG courses are not super practical. Sure - they help you interpret a rhythm, but they don't really focus on what I needed to be doing as the nurse for each rhythm. That's something I had to learn along the way while being an ER nurse, and now an ER Nurse Practitioner.

Introducing ...
The ECG Rhythm Master
---
The ultimate video guide to teaching you how to interpret a cardiac rhythm strip, recognize arrhythmias, and know what to do about them
Made specifically for nurses!
In this course, you'll learn how to...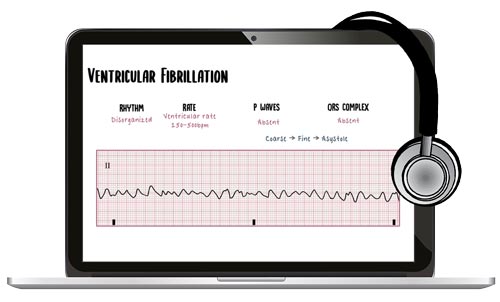 Identify ALL cardiac rhythms, good and bad
Learning how to read an ECG rhythm strip can be difficult. With all the marks and tracings - it is easy to feel lost. The training in this course extensively covers every type of normal and abnormal cardiac rhythm there is! You will learn how to identify each arrhythmia, and how to differentiate it from similar rhythms.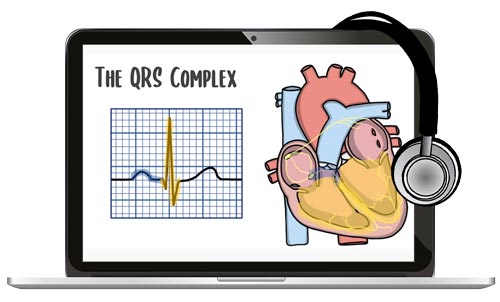 Know the P-QRS-T Inside and Out
To accurately identify rhythms, you must become an expert on what each wave, interval, and complex is all about! Recognize any abnormalities with each wave or interval, and know what could be causing it. Understand what a pathologic Q wave is, how to recognize ST depression or elevation, and even how to identify a STEMI (heart attack)!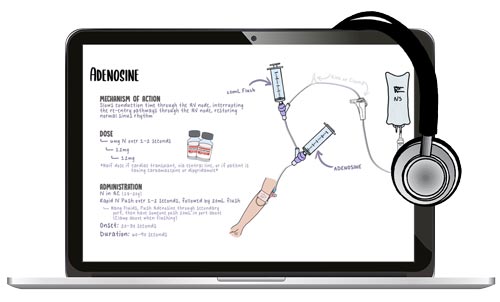 Manage arrythmias like an expert
With so many possible arrhythmias, there are even more potential treatments! Even if you're not actually putting orders in, it's so important to know what may be ordered and how to administer the medication or the procedure. Know which medications to give, and any nursing actions or specific monitoring that will be needed!

Preview the ECG Rhythm Master Curriculum
Plus, with your enrollment, enjoy these amazing bonuses!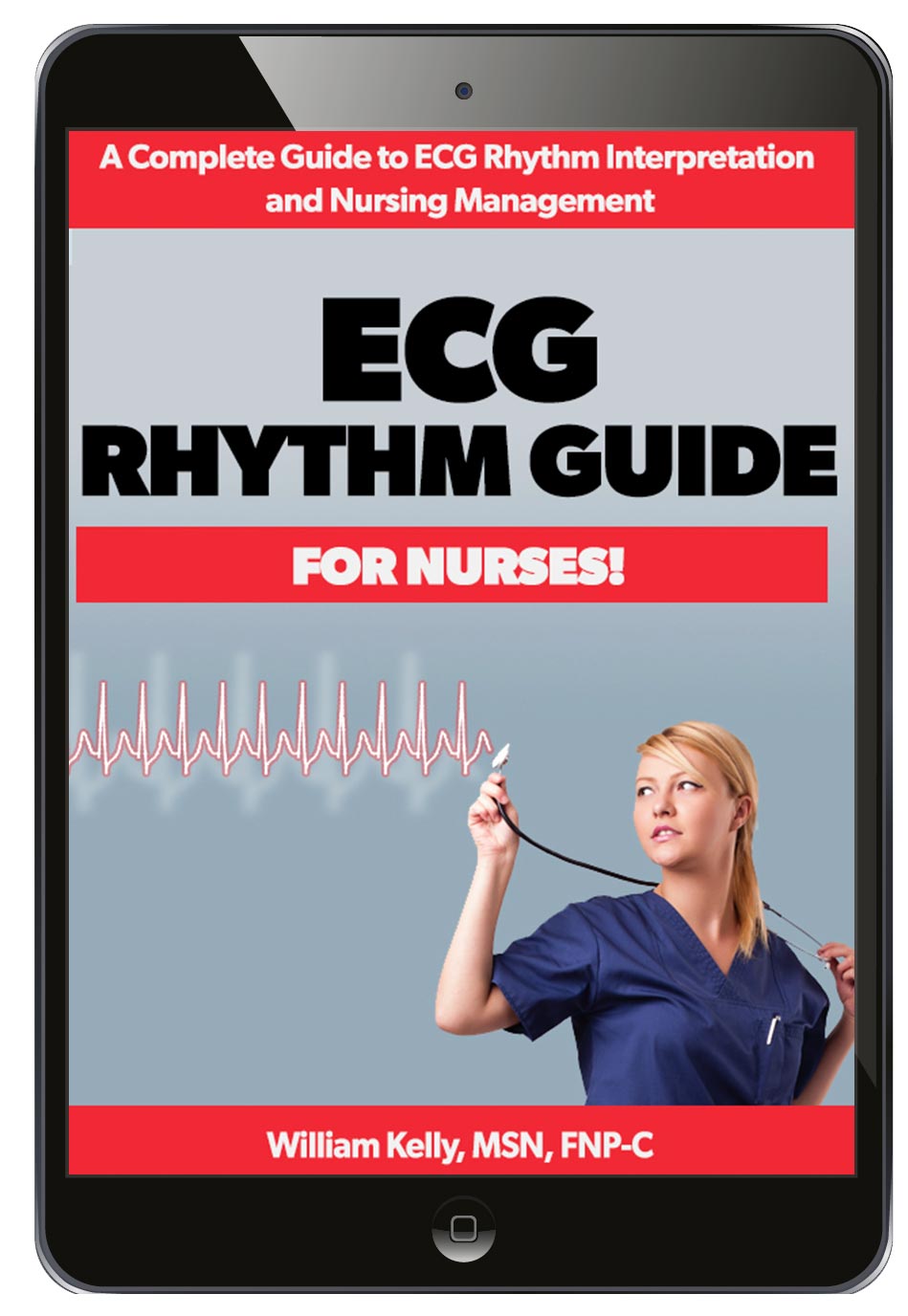 Bonus #1 - ECG Rhythm Guide for Nurses eBook ($42 value)
With this course, you will get the ECG Rhythm Guide for Nurses eBook. This accompanies the course and outlines everything in the course. You can download it, print it, or browse along on your iPad or computer while you go through the course! Or use this to reinforce the concepts in the video lectures.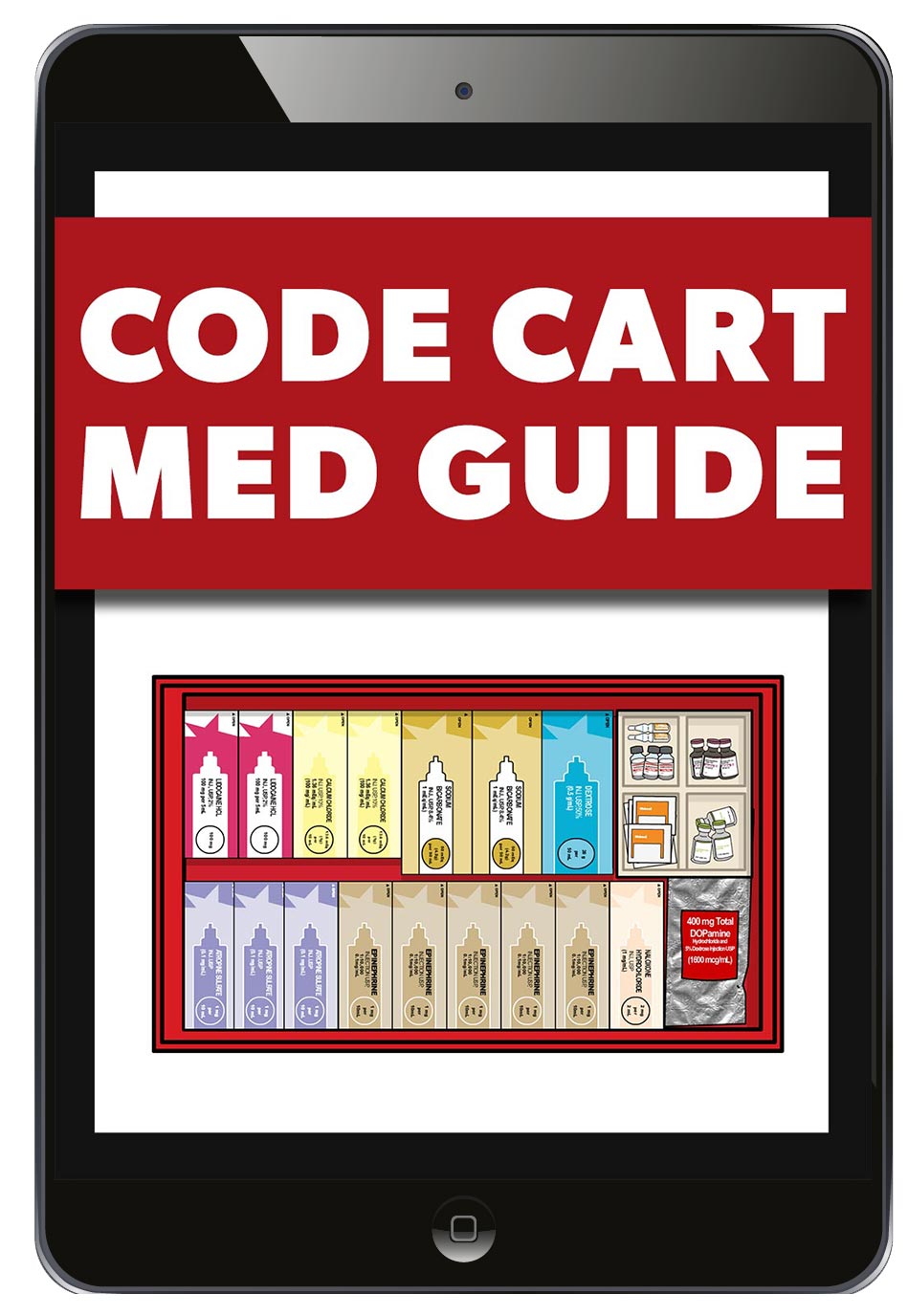 Bonus #2 - Code Cart Medication Guide ($27 value)
The code cart is a source of fear and intimidation for every nurse at some point in their career. Know this code cart inside and out, and that starts with knowing each medication, why it's given, how it's given, and the dosing! I included 10 medications which are usually stocked in the medication drawer!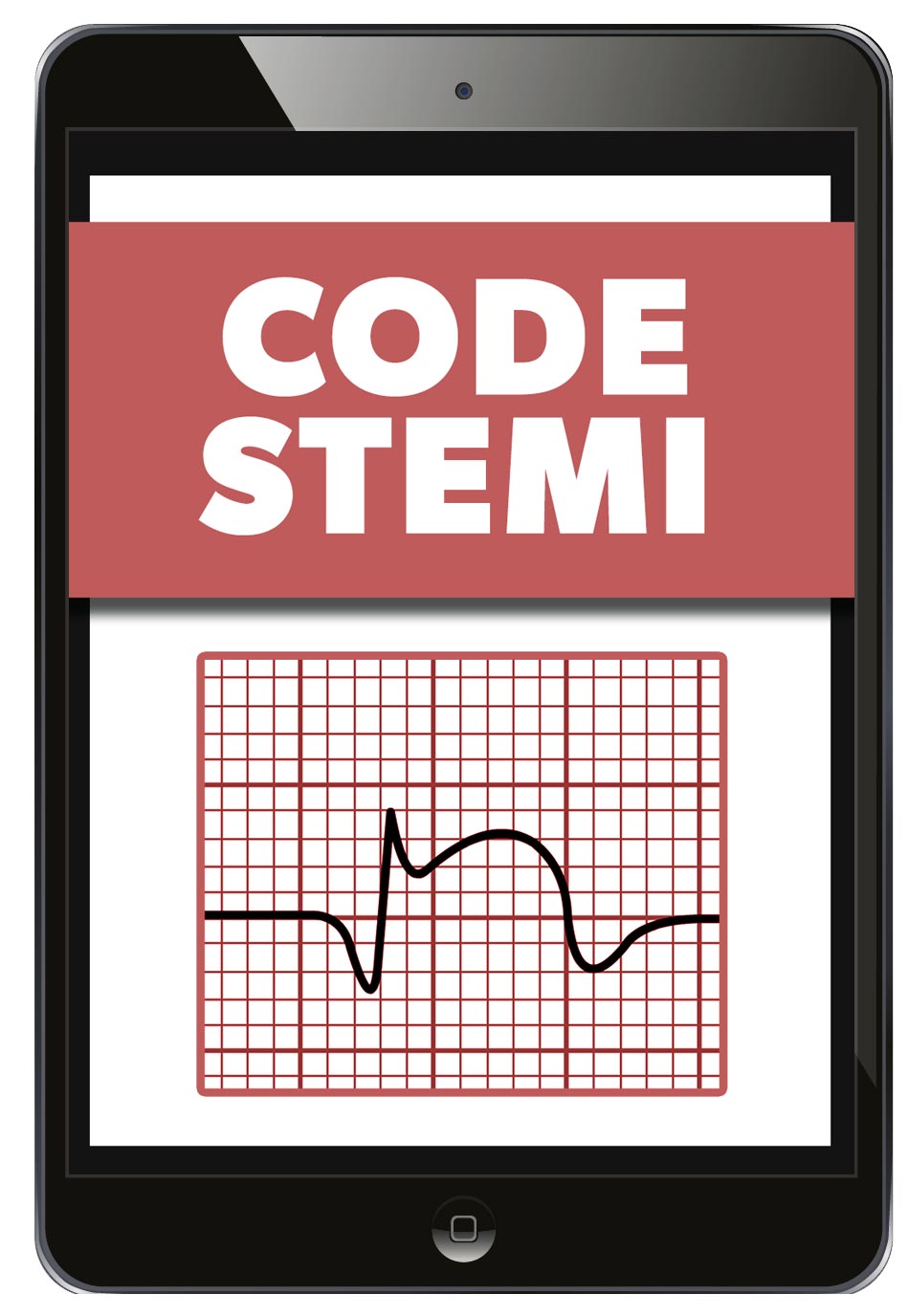 Bonus #3 - Code STEMI ($22 value)
CODE STEMI outlines anatomy and physiology of the coronary arteries, the pathophysiology behind acute coronary syndromes, and of course how to recognize ischemia and infarction on the ECG. It is super important for every nurse to know how to recognize a STEMI!

💥 Unleash Your Full
Learning Potential!


Upgrade to the All-Access Pass for an unrivaled learning experience.
Gain immediate access to a comprehensive library of nursing education courses. Elevate your skills, expand your knowledge, and accelerate your career. Seize this opportunity now!
Meet your instructor, Will Kelly, MSN FNP-C
William Kelly, MSN, FNP-C is a Family Nurse Practitioner who runs Health And Willness, a nursing education blog that focuses on building clinical skills and knowledge for bedside nurses. Will has experience as a telemetry nurse, ER nurse, ER nurse practitioner, and inpatient hospitalist. He is passionate about using technology to better improve patient care.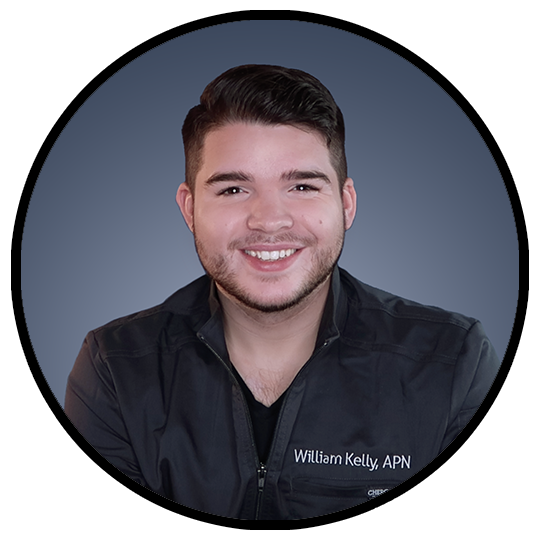 Hear what Catherine had to say about ECG Rhythm Master!

Are you a new grad cardiac nurse? Check out our other courses!

Our Cardiac Nurse Crash Course is designed for acute care nurses new to a cardiac floor, cardiac ICU, and even for care of a cardiac patient in the emergency department. Our New Nurse Master Class is a holistic prep-program for new grads. Finally, our Breakthrough ICU program is for nurses new to the critical care environment!

Frequently Asked Questions


I'm in nursing school ... is this course for me?
Absolutely! While having a basic understanding of underlying anatomy and physiology could be helpful, there is an entire module dedicated to these underlying concepts. Everything will be taught from square one - there is no prerequisite needed! 
I'm not a new nurse - will I still find value in this course?
Absolutely! This course is intended for all nurses who want to level up their nursing knowledge when it comes to ECG rhythms! We truly believe every nurse has so much still to learn - even experienced ones! 
Will I need to purchase anything else once I buy the course?
We only recommend a PC or Laptop to watch the course, however nowadays the Teachable platform can also be downloaded on your smartphone or tablet. 
Do you offer any refunds If I don't like the course?
We do offer refunds. If you are unhappy with the course, then I would be happy to issue you a full refund. I am confident in the quality of this course, but if you find it lacking then please send a request to the team ([email protected]). Refunds must be requested within 14 days of the original purchase (please allow 2-3 business days for processing), and we ask that less than 50% of the course be completed, and the contact hours are not claimed.  
Do you offer any contact hours?
Yes! The ECG Rhythm Master has been approved to provide 7.0 contact hours through the ANCC! This means you may even be able to get reimbursement through your hospitals if you have a CE allowance.
Will I learn how to Interpret 12-lead ECGs?
No. While we do go over how to obtain 12-leads, overview the 12 different leads, as well as recognizing a STEMI or contiguous Q wave or ST changes - we do not discuss in-depth 12-lead ECG interpretation. (And if you're new to ECG's, please know that 12-lead interpretation is an advanced skill, not something to dive into as a newbie to ECGs!)


Can I find this information for free online?
Yes and no. There are great resources for learning ECGs, and I reference them throughout the course. However, this course was created using information from paid resources like UpToDate, ECG and Emergency Textbooks, as well as some online free resources. All this information has been compressed and synthesized into an easy-to-follow format that is best suited for learning. 
Is this evidence-based?
Of course! UpToDate, educational textbooks, free evidence-based resources online, and online medical information databases were all utilized in the creation of this course. All of my references are cited in APA at the end of each video and posted in text at the bottom of each PDF lecture.
Is there a time limit to complete the course? How long do I have access?
There is absolutely no time limit - you have life-time access! Your access to this course doesn't expire, so you will continue to get lifetime access to this content including videos, bonuses, eBooks, and any future updates to the course!