Do you see other nurses quickly think critically through a situation...
and translate their nursing judgment into actionable steps?

You've seen it. A patient starts to circle the drain...
The blood pressure is dropping, heart rate is increasing, and the family begins to panic..
You look to your colleague and they are carefully analyzing the situation. The know all the questions to ask in the moment. They know which information to pull up in the chart. They not only know what to delegate, but also how to kindly and concisely communicate this to get people moving.

They know exactly what they need to do.

And they do it.

Through it all, the remain calm, cool, and collected.

From Kati Kleber, MSN RN CCRN-K
Nurse educator, national speaker, and American Nurses Association published author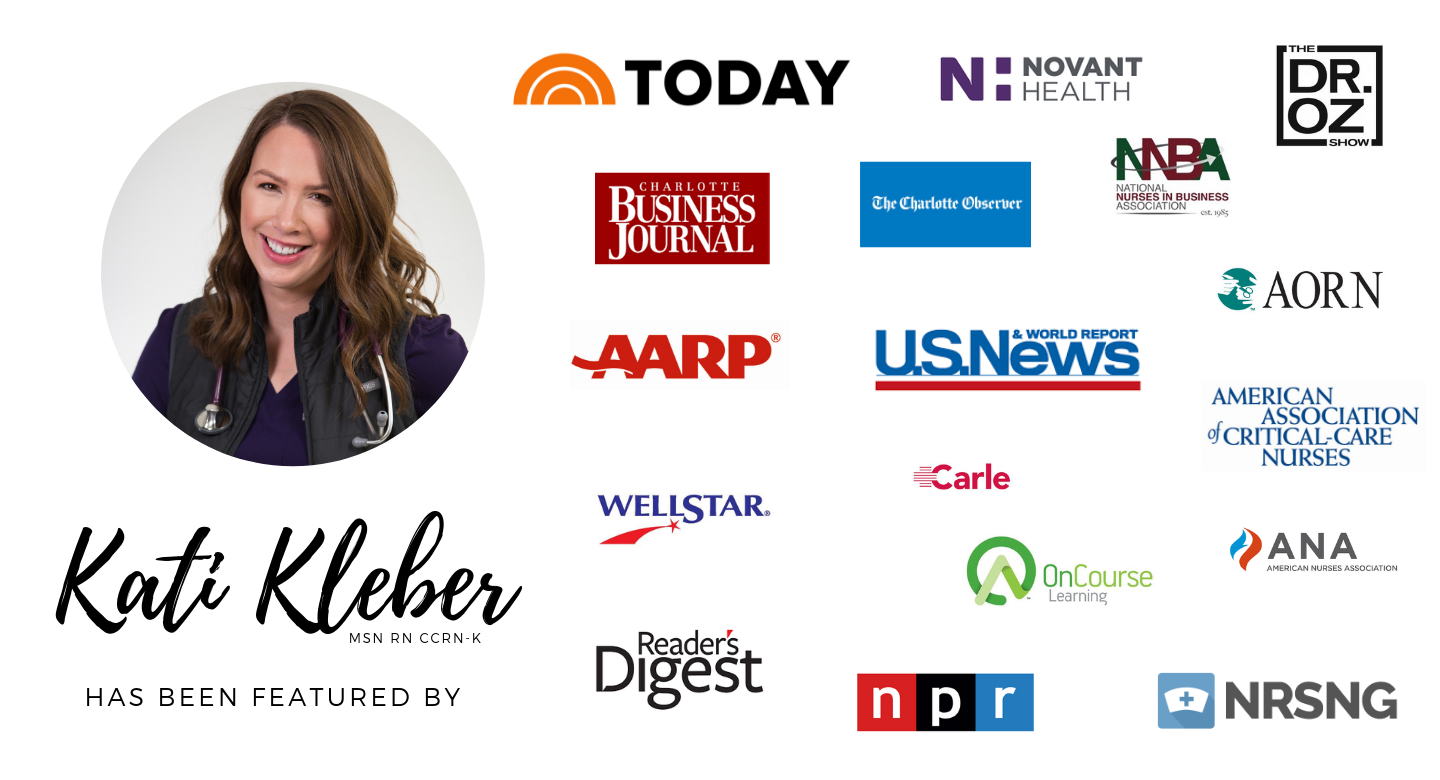 When I started out as a nurse, I had so much trouble getting to that place of knowledge and competence.
I always thought that once I graduated nursing school that I would innately know how to be in those really intense moments and those more routine moments that still required a lot of skill to handle like a pro. Sadly, I was not.
Rather than respond with reassuring confidence and an ability to navigate these situations, I would freeze. I would doubly myself. I would stumble over my words and not know how to communicate what I thought needed to happen in a concise yet educated manner that reflected the necessary sense of urgency.
Learning how to critically think is a crucial aspect of learning how to be a safe and efficient nurse. We spend a lot of time talking about critical thinking, but we don't spend any time learning how to turn those thoughts into actionable steps.
Let's change that.
Let's take some time to really flesh out that space between critical thinking and critical doing.
Turn your thoughts into meaningful steps that push your nursing practice to the next level and expedite your patient care with:
Critical Doing: Next Level Communication and Critical Thinking Skills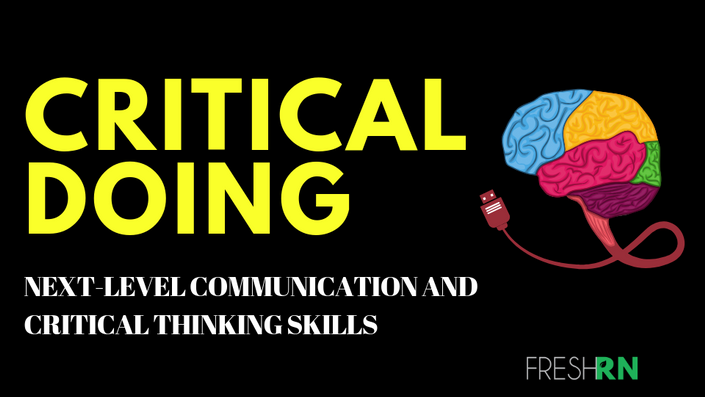 Critical Doing: Next Level Communication and Critical Thinking Skills is an online course specifically for acute care nurses looking to step up their patient care game and take their practice to the next level.

With this course, here's what you'll learn:

How to synthesize your knowledge into actions that make a difference for your patients
How to adapt to situations and weigh the pros and cons of constantly changing circumstances
How to save your brain and set yourself up for success so you don't miss crucial patient details mere moments after you learn their name for the first time
How to coordinate care for multiple patients like a pro
How you think and how to leverage that knowledge to optimize your nursing care skills
How to simplify your communication with others so they know exactly what you need, when, and with what level of urgency
The limits to practicality and how to embrace when what's most practical isn't actually the best
Even clinical tips from a CNRA!
Critical thinking plays an especially important role in the field of nursing. Many of us struggle to develop those skills during school and throughout that first challenging year at the bedside. We may think we know the best way to tackle a shift, set of tasks, or situation. But when it comes to putting boots (or Danskos) on the ground to actually get it done, that's where the novice and advanced beginner nurses tend to need extra support and encouragement to develop into that competent nurse.
Learn from experienced nurse and CNRA, Nick Angelis, about the art of critical thinking and how you can translate that into critical doing. You'll enjoy his straight-forward, comical, and relatable educational style.
If you're a nursing student, new nurse, or an experienced nurse getting back into the acute care game - this course is for you. Impress your colleagues, instructors, providers, and yourself by quickly connect the dots between thinking and doing, while communicating effectively in the process.
Also, this course is eligible for 3.5 optional hours of continuing education, available for and additional small cost at the conclusion of the course.
This course has been removed from our course catalog and is being overhauled and updated!

A new critical thinking course is due out in 2021.
This course is closed for enrollment.
"Sometimes you have to throw away your list of priorities and resist basking in the warmth of that dumpster fire that used to be a well-planned shift because now you've got new things to do ."

- Nick Angelis

Your Instructor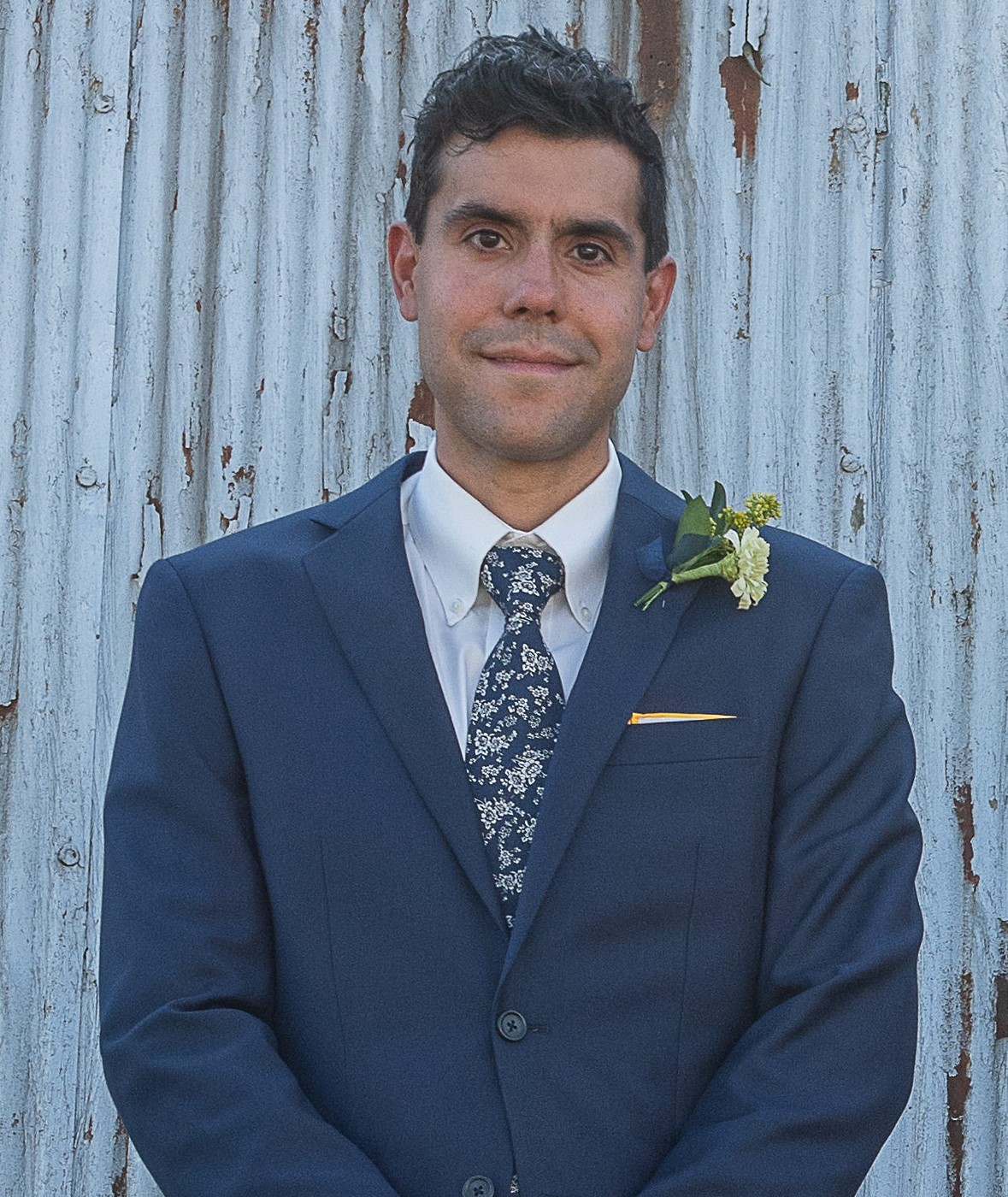 Nick is the CEO of Alleviant Health Center in Akron, Ohio, dedicated to heal pain, restore hope, and regain purpose. He is also the co-founder of BEHAVE Wellness, speaking and teaching to employees and nursing students about bullying and ways to improve the workplace. Outside healthcare entrepreneurship, Nick is the author of multiple articles, courses, fiction and non-fiction books, most notably How to Succeed in Anesthesia School (And RN, PA, or Med School). Nick has been a nurse since 2004 with med-surg, ER, psychiatric, various ICU, and alternative medicine experience, and a nurse anesthetist since 2010 at trauma and pediatric hospitals. Besides mediocre attempts to become a snowbird, play basketball or soccer with any measure of competence, and perform comedy poorly, Nick is a member of First City Improv and a writer and actor for Improbable Cause Mystery Theatre in Pensacola, Florida.
A Consistent Nurse > Sherlock Holmes RN

(who makes brilliant saves but isn't reliable)

- Nick Angelis

Feedback from real FreshRN® Students:
"As a new grad starting in the Neuro ICU, this was a great resource toward gearing my critical thinking and doing in the right direction. I especially liked Kati's summary in Care Coordination. I plan to take these tips with me through orientation and skim over them before I begin each shift! Thank you for the great resources. I can't wait to take the Neuro Nurse Crash Course and the ICU Skills Conference!"
- Aaron, RN
"The resource page is GOLD! I'm very likely to enroll in these courses. I am not a new nurse so a lot of this information wasn't new but it was a great refresher. I really like the personality test and learning about myself... I would recommend this course to any nurse new or old. the story telling and educating is very relatable and funny. I laughed out loud a few times! And we can all use a refresher on self evaluation and put that into our daily practice. Thank you for taking the time to create and share this course!"

-Julia, RN

Try the FreshRN® Critical Doing Course for 30 days - risk free.
If you don't love this course, I insist you get 100% of your money back. Let me tell you why.
I know how tough it is to learn textbook information and translate that into what you actually need to do at the bedside. I know what it feels like to have a to-do list that has 957 tasks on it, that's constantly changing, and be so overwhelmed that I don't even know what I need to first.
Not only do I get it, Nick does as well. As an experienced bedside nurse and CRNA, Nick know what it feels like to be in that position very well. He's learned how to be in that uncomfortable and humbling space of knowing what to do but not being sure of how you can actually physically get it done.
We've both been there. We know what kind of concise and impactful information can help make a difference in how you work through each shift with a purposeful plan that you consistently execute. And we've compiled it all into this course.

My simple offer is this: If you don't LOVE this course, I'll give you 100% of your money back with no questions as long as you request it within 30 days.

All you need to do is send one email (listed in the course) and that's it. No phone call. No awkward conversation requiring you to explain anything. No questions asked.
To obtain a refund, the following criteria must be met:
It must be requested and issued within 30-days of purchase
The continuing education credits cannot be claimed
Less than 50% of the course has been completed
Why do you need 2-3 business days?
The website we use to host all of our courses, Teachable, allows refunds for up to 30 days. They count down to the minute the course was purchased 30 days prior. They lock the purchase at 30 days and do not allow us to issue it after the fact.
The FreshRN® team consists of a few nurses and an amazing executive assistant, however we are not of the size or capacity to have 24/7 constant support to be able to immediately issue refunds the moment they are requested. Like any other business, we need time to process requests.
Will you still honor my refund if I request it on a weekend?
As long as your 30 day refund window does not expire during that weekend or holiday, you should be good to go. Refund requests received during that time frame will be processed during the next business day.
What if my 30 days expire during a weekend or holiday?
We need time to process the refund before the 30 days expires. We cannot issue a refund if the request was made outside of business hours and the 30 day window also expires during that time frame.
Example 1
You purchased the course on May 1st
On May 31st, you decided to request a refund.
Email request sent at 10pm CST on May 31st.
When we look at emails in the morning, we see the request but Teachable has locked the purchase, as the 30 day window has closed.
Refund cannot be issued.
Example 2
You decide you want a refund 29 days after the purchase.
You send an email that day, which is a Saturday.
Sunday is 30 days after you purchased the course.
On Monday, when we attempt to issue the refund, we cannot because it expired on Sunday.
Refund cannot be issued.
Please see the Teachable refund policy, as well as their Terms of Use, for more. They recommend contacting course owners at least 2-3 business days before a refund window expires.
What's the deal with using less than 50% of the course?
Alright, full transparency nurse friends. I get that these are not cheap courses. I know nurses typically have fixed income and are paying back student loans.
However, it costs a lot of money and takes a lot of time to make these courses and ensure they have a level of professionalism, polish, editing, nursing review, and continuing education credits. It takes a long time and a lot of money. I simply cannot afford to give it away or else I cannot stay in business.
Truthfully, you can easily figure out if a course is valuable by consuming just just a few minutes of content within a few days of owning it. It's entirely unethical and inappropriate to request a refund after completing over half of anyone's product. When you get to midterm in a college class and drop it, they do not refund for the class. In most cases, CDs, DVDs, books or games cannot be returned to the store once they've been opened, because you've consumed the content and gotten the value.
We're not a major education corporation; we're a nurse-owned small business. We've spent a lot of time, money, and effort to create this content, buy appropriate licenses to maintain them, and keep the business afloat. The money we earn goes right back into the business to keep making courses, as we have to pay to create them all up front and hopefully earn enough to cover costs and fund the next course with its sales.
While it may seem like getting this education completely for free doesn't hurt anybody, stealing our content significantly impacts our ability to continue to create content for nurses, and keep a lot of it free (blogs, podcasts, downloads, mini courses).
How long does it take for the refund to get posted in my account?
If you paid with PayPal, you'll see funds immediately back into your account once it's been issued. If you paid with a credit card, it can take as long as 5-7 business days for the refund to post. Regardless, we will let you know when it's been processed on our end.
Next steps
Simply wait for an email from a team member to let you know that the refund has been processed! We will first check to make sure the purchase is still eligible for refund (no CE's are claimed, less than 50% of the course has been completed, and it's less than 30 days since the purchase), issue it, then email you to notify you.

This course is closed for enrollment.
Course Curriculum
Introduction
Available in days
days after you enroll
Foundational Knowledge
Available in days
days after you enroll
Communication
Available in days
days after you enroll
Frequently Asked Questions
When does the course start and finish?
The course starts now and never ends! It is a completely self-paced online course - you decide when you start and when you finish.
How long do I have access to the course?
How does lifetime access sound? After enrolling, you have unlimited access to this course for as long as you like - across any and all devices you own.
What if I am unhappy with the course?
We would never want you to be unhappy! If you are unsatisfied with your purchase, contact us in the first 30 days and we will give you a full refund.
This course has been removed from our course catalog and is being overhauled and updated!

A new critical thinking course is due out in 2021.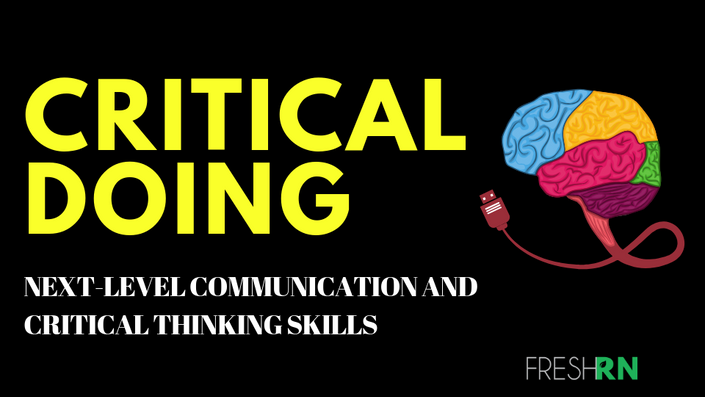 Critical Doing
Next-Level Communication and Critical Thinking Skills for Nurses